Norlii is short for Nordic Living Interior. The Norlii Living Interior style is a way of creating a home that looks and feels fantastic. Based on the Scandinavian design traditions, The Norlii Box is a great mix of Scandinavian design, lots of coziness (hygge), and having nature around you (candlelight, plants, sheepskin, wooden items, etc.) It is so important to feel good in your own home. Learn more about the Nordic Living Interior style, the colors, the materials, and the design here.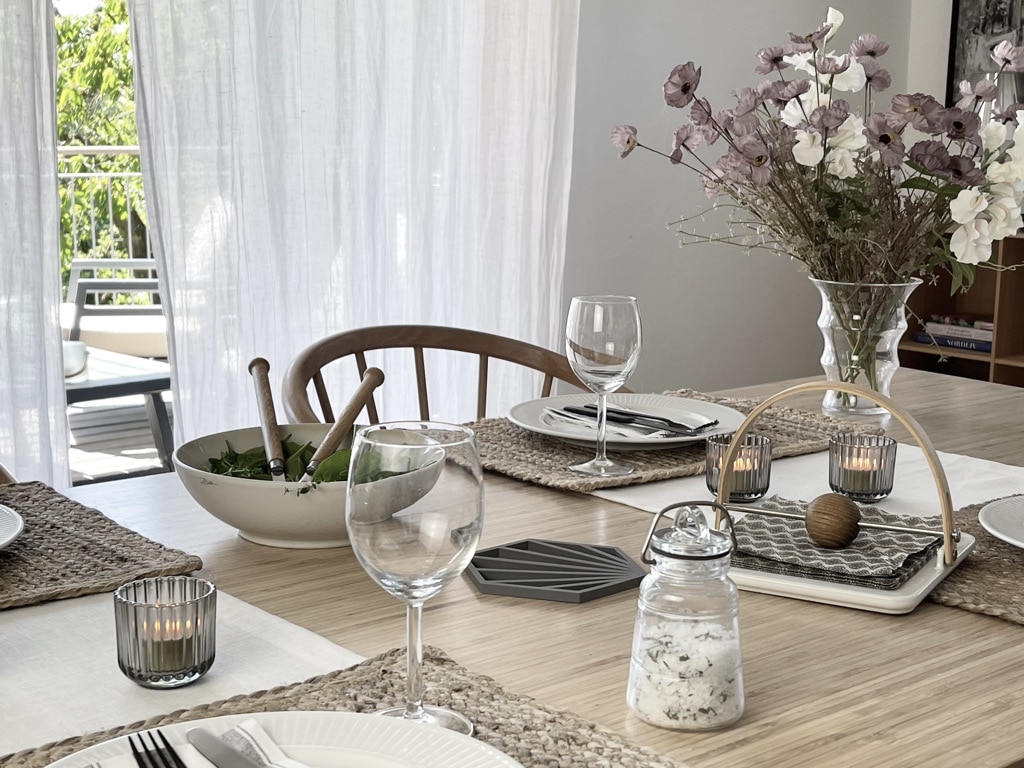 The Nordic Living interior curation
A design style for your home should also match how you are living your life. With the Nordic Living Interior style you will find lots of room for enjoying life: soft textiles to keep you cozy and warm, design for making a spectacular get-together or a box that inspires you to take a relaxing bath with Scandinavian remedies. It is all about the good life, but also about keeping your home look it's best.
We curate the boxes thematically so that each box has its own lifestyle theme. The individual items are defined according to our beautiful color palette so that one box builds on and matches the previous ones. That means that as a Norlii home decor box subscriber, you will receive unique and beautiful Scandinavian designed items for your home that match one another in style, colors and materials over time. That way, as a member of Norlii you will experience that your home increasingly acquires some of that Nordic look and feel.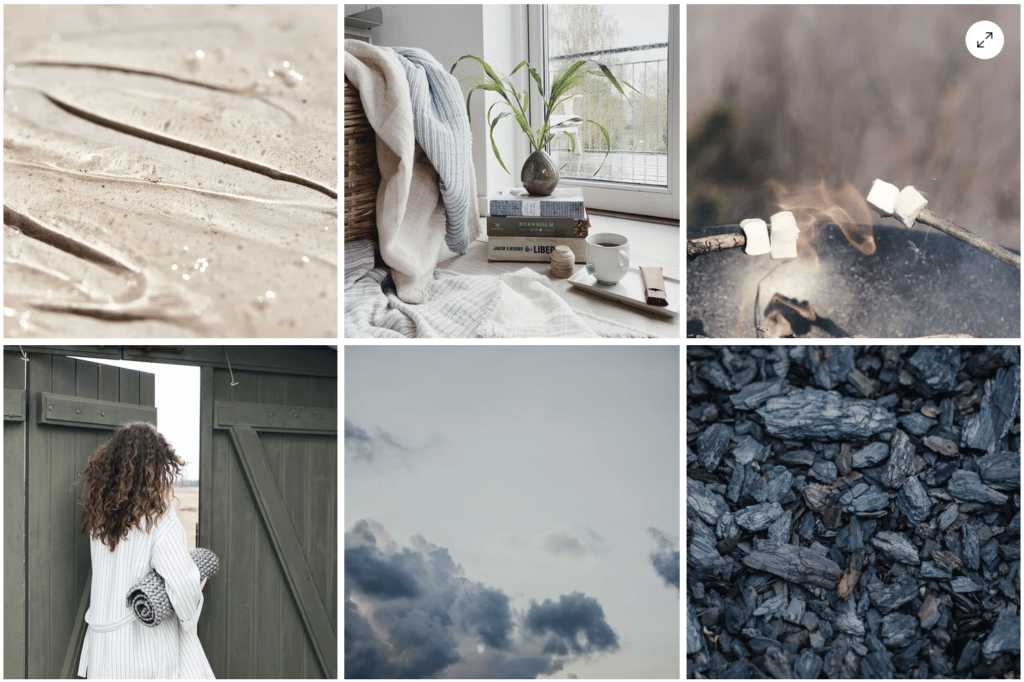 It's a Scandinavian home experience
If you are a Norlii box subscriber, you know that the Norlii boxes are not only about the beautiful items you get in the box. It is also about the lifestyle. Beyond the Scandinavian-designed home decor items, a Norlii box will bring you a taste of some Scandinavian traditions and lifestyle elements, such as hygge, lagom, fika, and many more. We have had boxes that capture the feeling of a Nordic Bath, Nordic Simplicity, and even Get-Togethers with a Scandinavian twist. (You can find all these and more described in previous blogposts). And sometimes, we will add a Scandinavian snack, a candle, or other consumables that you can use to create a Scandinavian experience that touches several senses.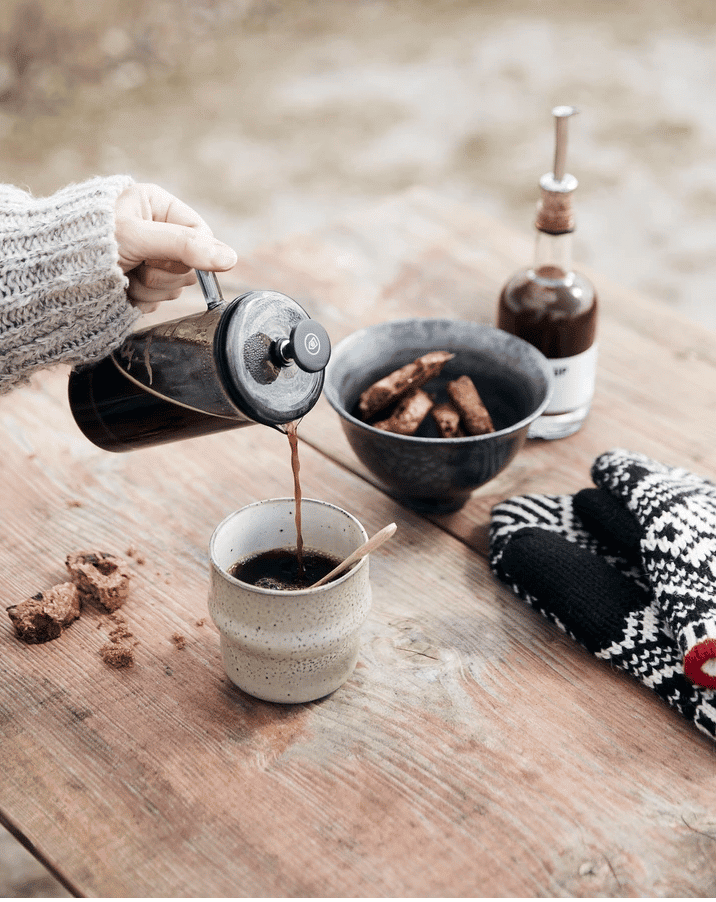 In addition to our Scandinavian home subscription box, we also offer selected items in My Scandinavian home store. Here, you can acquire additional matching decor and accessories. Say you get two cups in a Norlii box that you really love, but you need four, well, you will be able to buy additional ones in the store.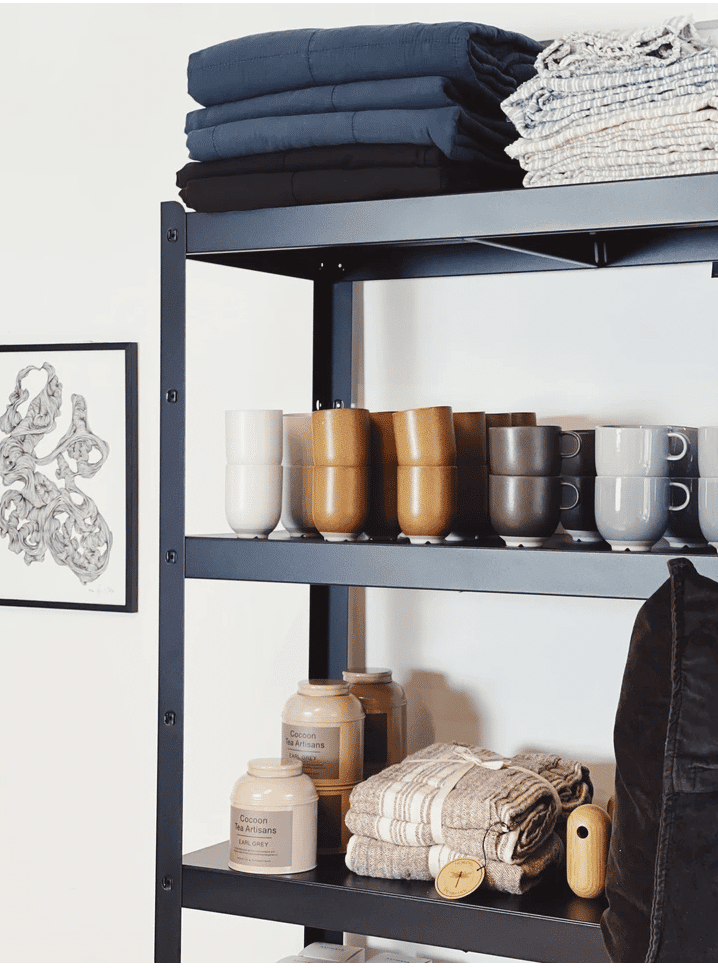 I am very fortunate and proud that the loyalty of Norlii subscribers is exceptionally high. Several of our lovely members have been with us ever since the early days in 2018 🧡. Maybe some of our treasured longtime subscribers have regifted items they have received over time. That means the sphere of people knowing Norlii and the Scandinavian home decor box is widened, and Nordic Living, which I love so much, is getting out there.
The Colors
The Nordic Living color palette focuses on these four basic colors: grey, white, coal, beige, but sometimes also a splash of muted rose or soft blue. You will see subscribers that love the very simple color palette for their entire home, while others add them to their own style as the colors will be easy to incorporate into any home.
The Nordic living materials
I include home decor items that are durable and timeless. The materials will typically (but not always) be natural, like stoneware, wood, linen, cotton, seagrass, etc. It is often organic, and you will rarely find items made of plastic in a Norlii box. And although a box will typically have a theme that somehow connects to the season, the pieces will work across seasons.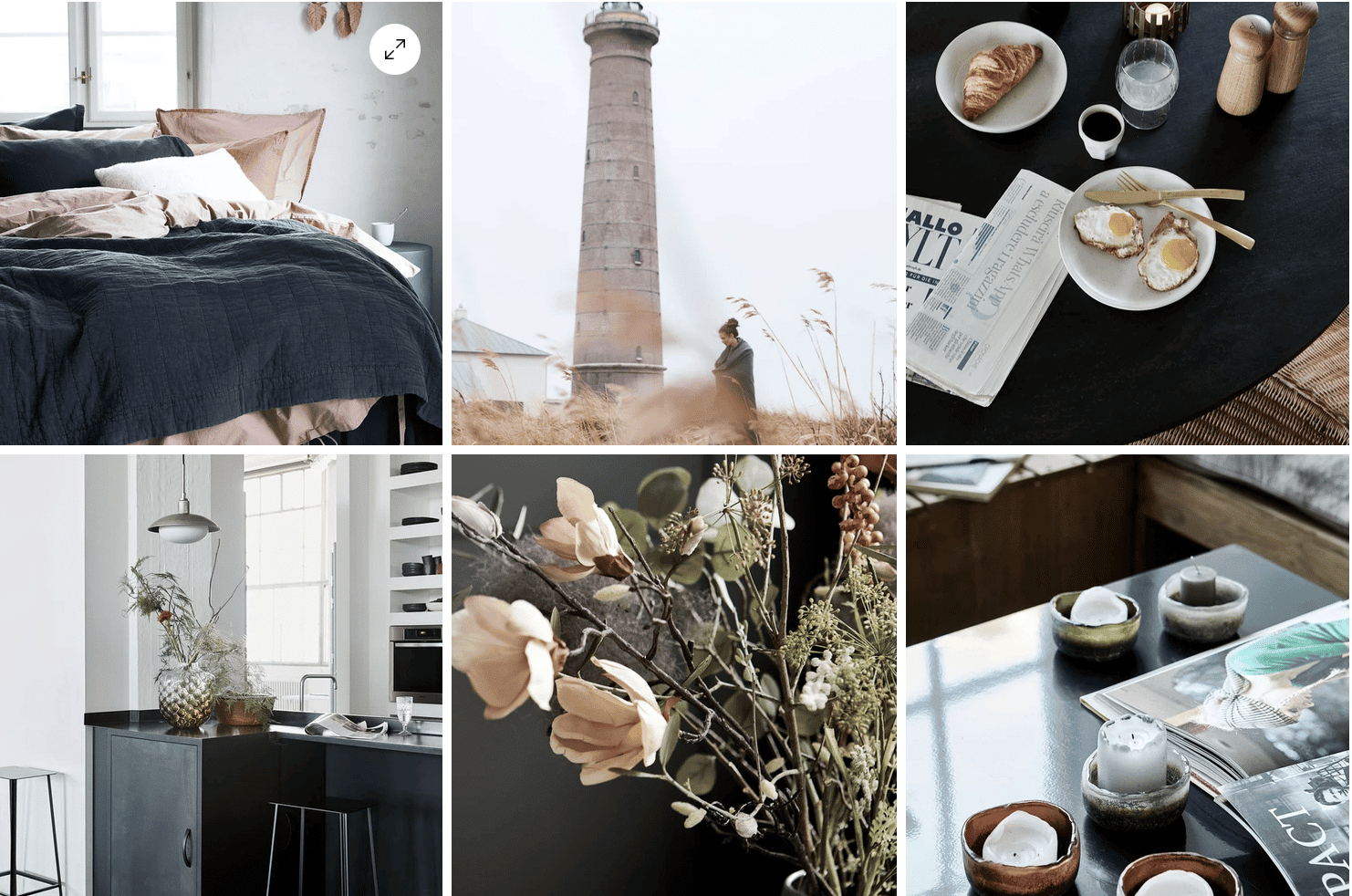 I select items from renowned Scandinavian/Nordic brands and designers. Some of the home decor brands we work with are Normann Cph, Broste, Vipp, Dream of Sweden, Marimekko, Sagaform, Zone Denmark, House Doctor. The list is growing, and all of these brands represent a modern Scandinavian interior and home decor style.
Please take a look at some of our other blog posts. If you wish to see previous boxes, see them here
All the best,
Linda
See my recent post about the link between happiness and interior design here
Learn more about the Norlii Box subscription here