We are excited to show you the new December box from Norlii, themed
There is nothing like Stockholm in December. The crisp air, the beautiful city lights, a visit to 'gamla stan'  (the old part of town) and fika at a cozy cafe. We want to give you the feeling of December in Stockholm with the December edition of Norlii Box!.
What is inside Norlii's December box:
The Martin Schwartz Cake Tins
Get to know the Swedish capital's iconic buildings and let Sweden's nature decorate your home this December (and all year round). The tins are created by Danish designer and artist Martin Schwartz. What city planners should be frightened of is what inspires Martin Schwartz. He condenses famous metropoles Into Impressive pictorial spaces,. in this case  gathering Stockholm's famous landmarks and highlights in to one compact space. His work offers the soul of a city or a nation in a single print and is a great way to bring a little bit of Stockholm and Sweden into your home. The cake tins make gorgeous decoration pieces and are great for storing delicious cakes, pies, and other treats. $36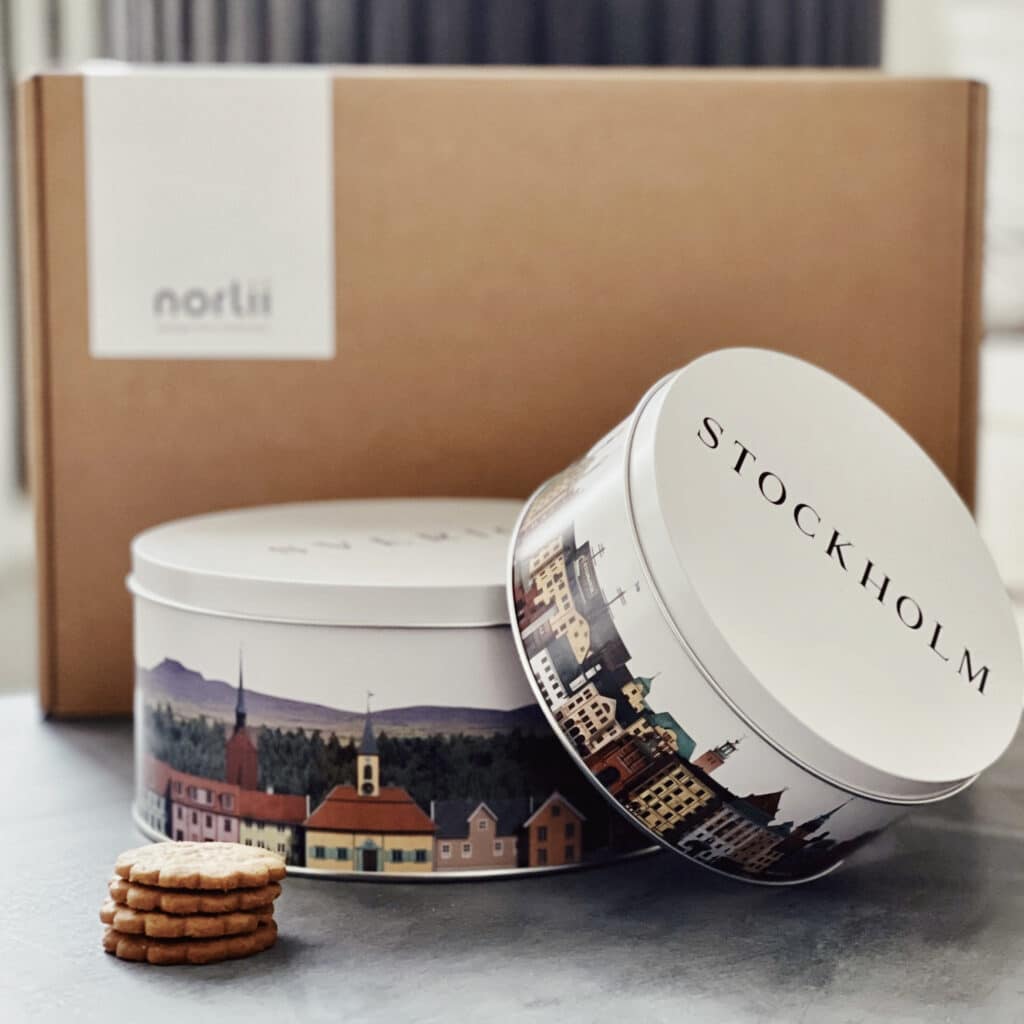 The Ceramic by Broste
Broste Copenhagen's Nordic Sand plate is at the same time elegant as well as rustique.  Perfect for serving cookies and other treats for your December guests. The Nordic coastline has been an inspiration for the color and surface of this ceramic and will bring the subtle Nordic color scheme into your home. Each plate is handmade and unique, so you can be sure that yours is one-of-a-kind. We have more plates, cups, and mugs from the Nordic Sand series in the webstore. $24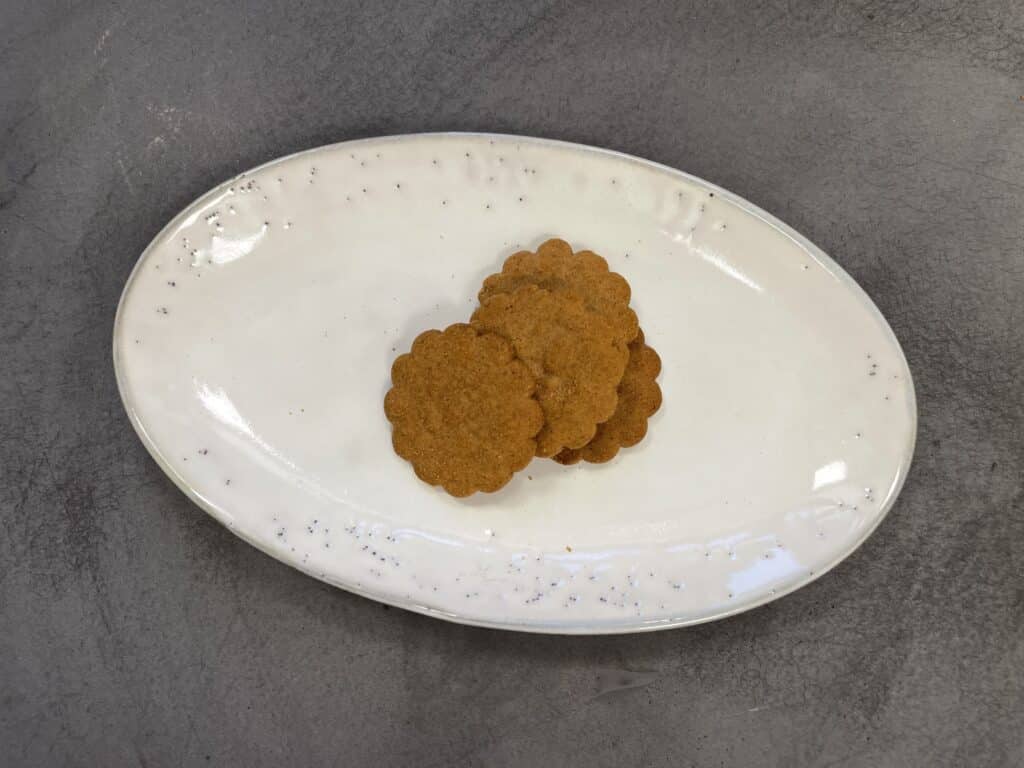 Recipe: Pepparkakor
We have added a recipe for the traditional Swedish cookies: Pepparkakor. They are spicy and will spread a lovely home-baking scent in your home. And they are perfect for Fika (Swedish coffee break).
The Pepparkakor (Ginger snaps)
In case the holiday season is too busy for home baking, we have added genuine Pepparkakor baked in Stockholm to this curation. This almond cookie is a deluxe version of the classic Pepparkakor.  Anna's crispy ginger snaps have been baked since 1929 when sisters Anna and Emma Karlsson opened their home bakery in Stockholm. They're delicious with coffee or tea. $
The Tea Towels by Södahl
Look at these stylish and practical tea towels. We wanted to add teatowels to the December box because, this time of year, we often prepare food for all sorts of occasions; this is indeed the holiday season. And while we want to give you a sense of Gamla Stan in Stockholm, we think these tea towels with a very classic stripe pattern are perfect. Plus, they're made by renowned Scandinavian brand Södahl, so you know they're made to last. $26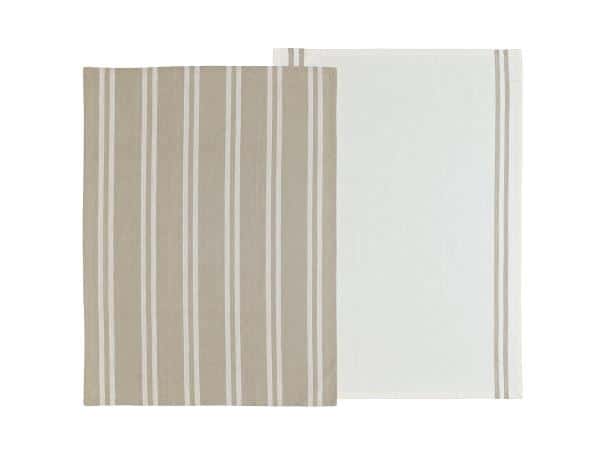 The White Paper Star
Have you ever been to Stockholm in December? You cannot help to notice the big white paper stars in every window of the beautiful old Stockholm buildings (as you can see in the photo further down in this blog). It will forever remind me of the clear blue starry sky on a cold December night in Gamla Stan. Hang the Star in the window or on the wall and create a little Stockholm feeling this December. The star is made of recycled cotton paper. $32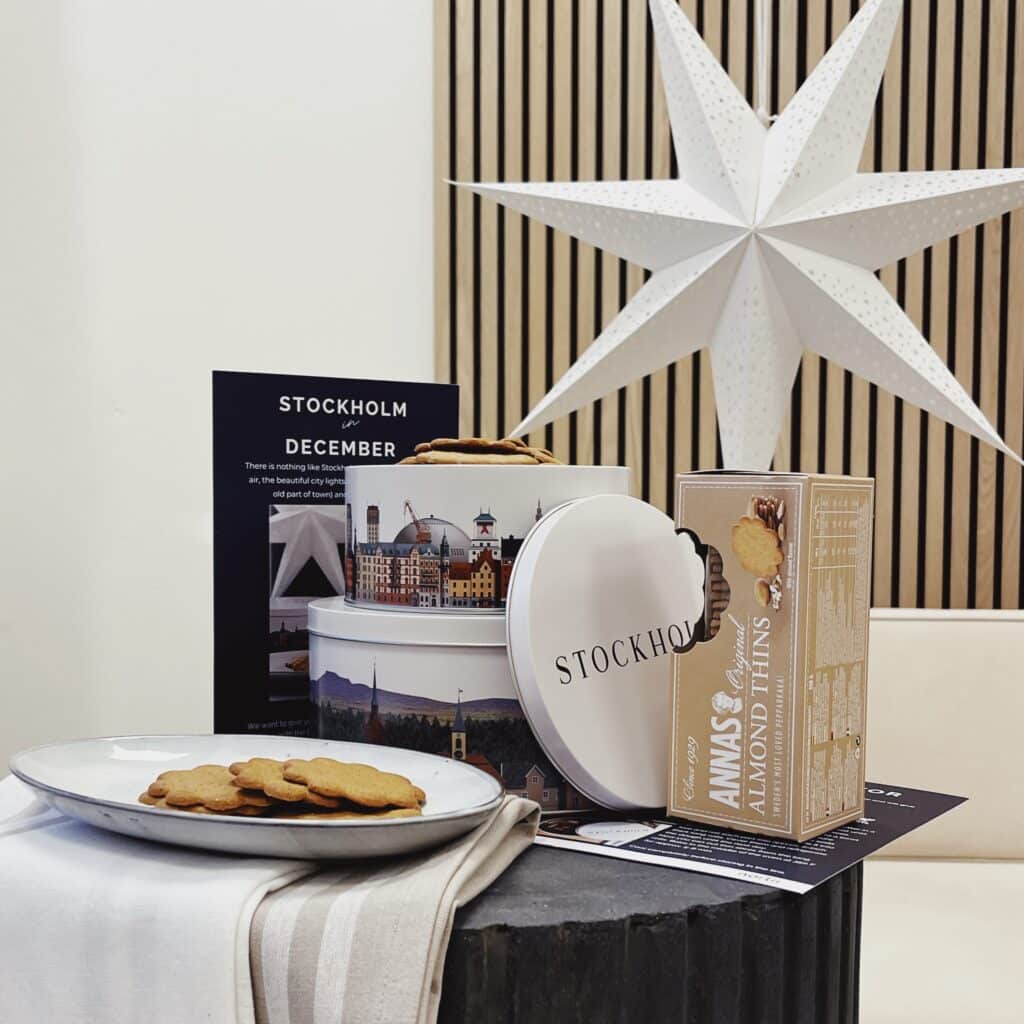 Fun fact:
Gamla Stan is a charming, historic city district in Stockholm, Sweden.The town dates back to the13th century and contains medieval alleyways, cobbled streets, and ancient architecture. Most buildings are from the18th and 19th centuries.