One of the April 22 extras we offer for Norlii Members is another design by Moebe, which is just as clever as it is simple: The  design Frame consists of two pieces of acrylic glass, four lists of untreated oak, and a rubber band. The rubber band both holds the frame together and cleverly serves for hanging the frame on your wall as well.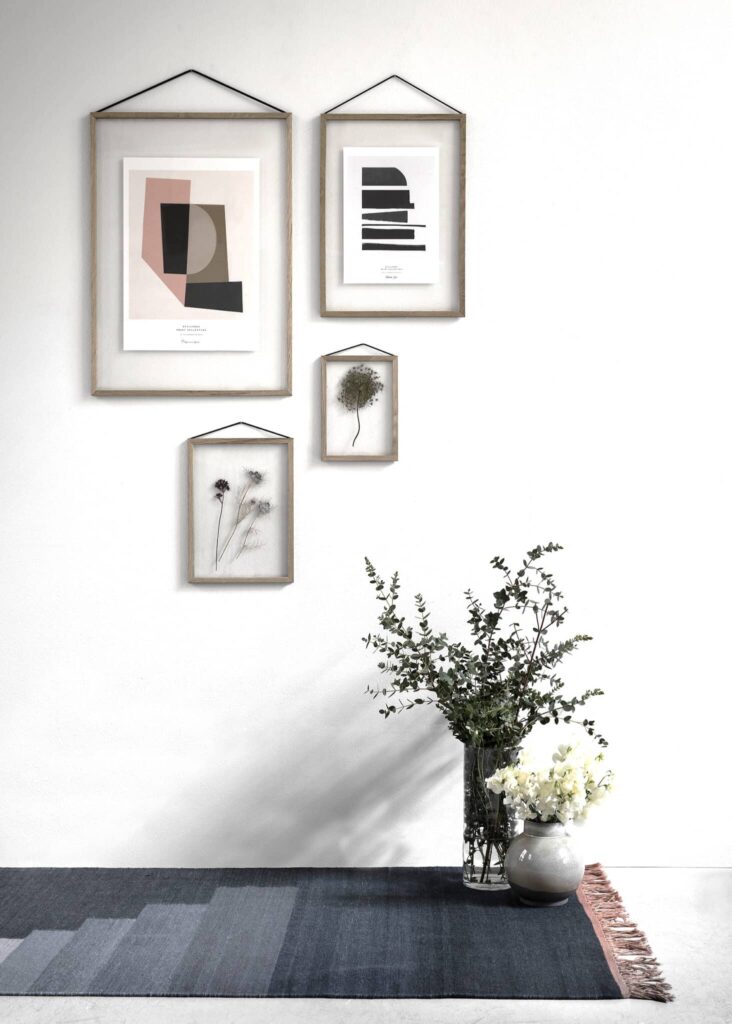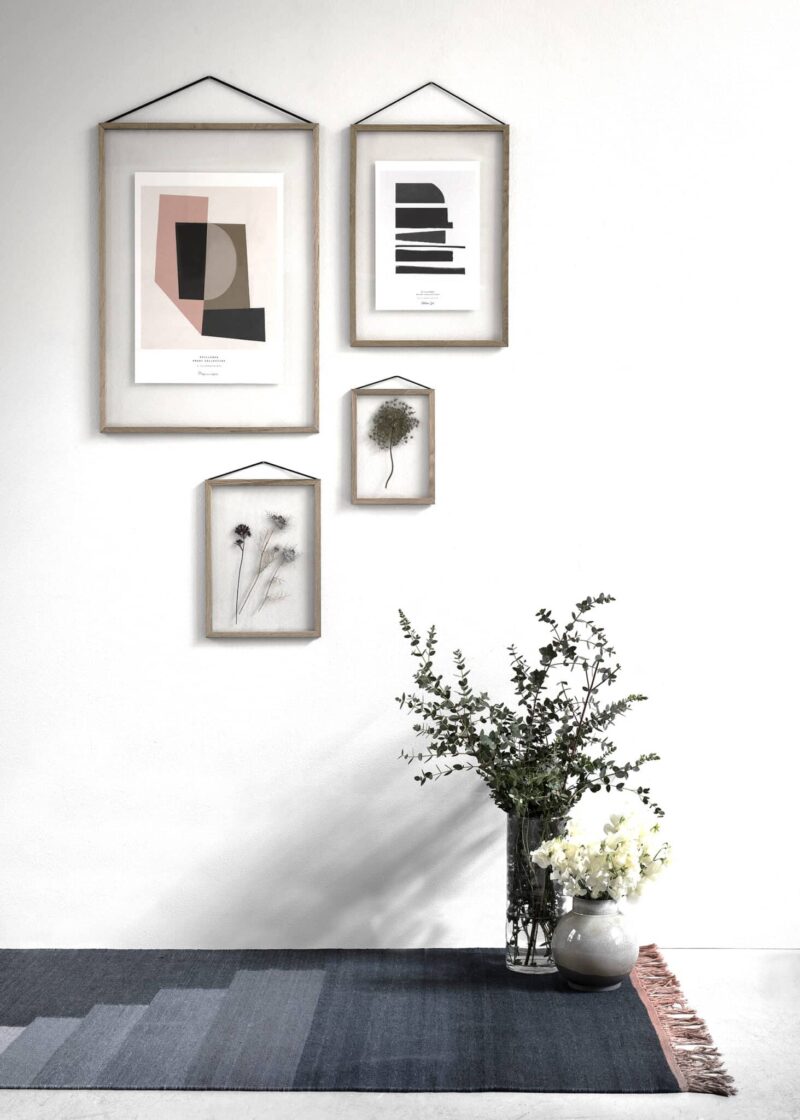 In the 2022 April box Norlii members received the Pinch from Moebe Design Studio. The Pinch is a small example of innovative Scandinavian design, combining aesthetics, natural materials, and clever constructions.
Now please let me share an alternative use of the design Frame that will allow you to bring flowers to your interior in a way that combines modern design with older decor traditions:
Guide:  How to press flowers the traditional way and display them in your  minimalistic Moebe design Frame
Step 1: Choosing your flowers Use greens and flowers that are suitable for drying. Bulbous plants are not very good as they contain a lot of liquid. Flowers with a low water content will dry faster and look nicer pressed, as they are often thinner. Right now in the southern parts of Scandinavia, spring flowers such as snowdrops and anemones are popping everywhere, and it's just so pretty.
Step 2: Find what to press them in As you are pressing all the water out of the flowers, be sure to choose something that can absorb the water, such as a book, newspaper or a piece of cotton placed both above and beneath the flowers.
Step 3: Now, find something heavy to place on top. Be sure whatever the item, that it distributes the weight evenly over the surface it is pressing against, to help ensure your pressings come out evenly flat.
Step 4: Wait! The drying time is approx. 14 days, slightly depending on the type of plant you are working with.
Step 5: Find your Moebe design frame and start arranging.
Step 6: Assemble the frame and display in your home, hanging or standing.
Alternatively: use your frame for something very different ????
Please enjoy, Linda