If you're just a little bit into the Scandinavian lifestyle, then you've probably heard of hygge (pronounced hoo-ga). But what is really the meaning of hygge?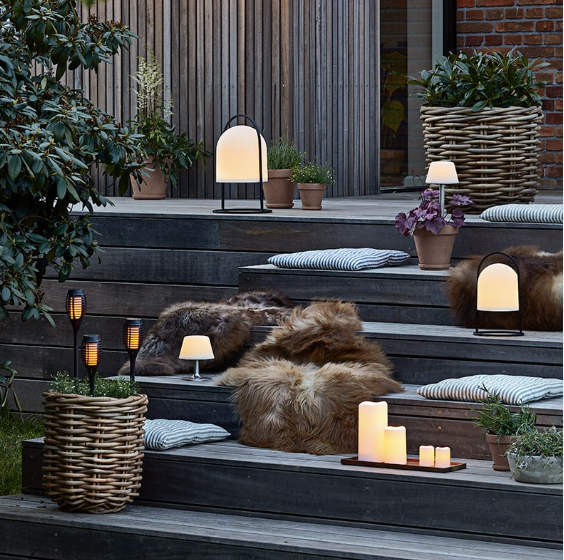 Originating in Denmark, hygge is a captivating concept that can be best described as "coziness." It's all about finding joy in life's simplest pleasures and cherishing the little, magical moments that make it beautiful. And guess what? It just might hold the key to unlocking happiness. Hygge is that elusive feeling of pure bliss when your humble abode becomes your sanctuary, wrapped in a warm embrace. So, are you ready to dive into the enchanting world of hygge? Let's explore its meaning and discover how you can effortlessly infuse it into your daily life. Plus, we'll unveil the essential elements of hygge decor that will sprinkle cozy magic all around your home. Please get ready to embrace hygge—the Danish art of pure and unadulterated comfort!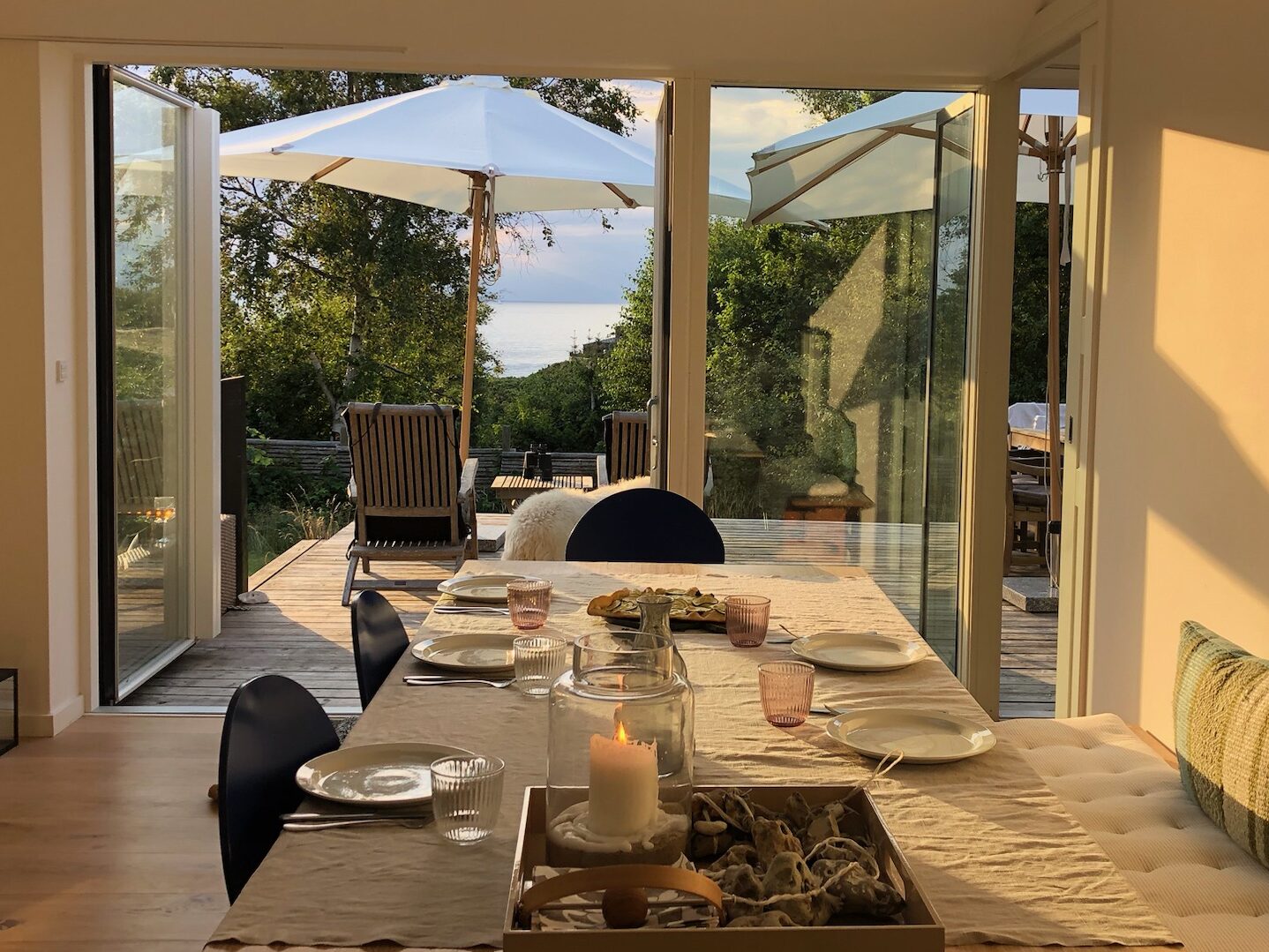 The meaning of hygge
Hygge has no direct English translation. The Oxford English Dictionary describes hygge meaning "a quality of coziness and comfortable conviviality that engenders a feeling of contentment or well-being (regarded as a defining characteristic of Danish culture)". Although we often say it means "coziness," that doesn't quite do it justice. Hygge is about enjoying the simple things in life and savoring life's little moments. It's about being present in the moment and taking the time to appreciate the people and things around you. And it is about a sense of comfort, togetherness, and well-being. Hygge is cuddling up on the couch or sharing comfort food with close friends. And in addition, the meaning of hygge involves a feeling of gratitude over such moments.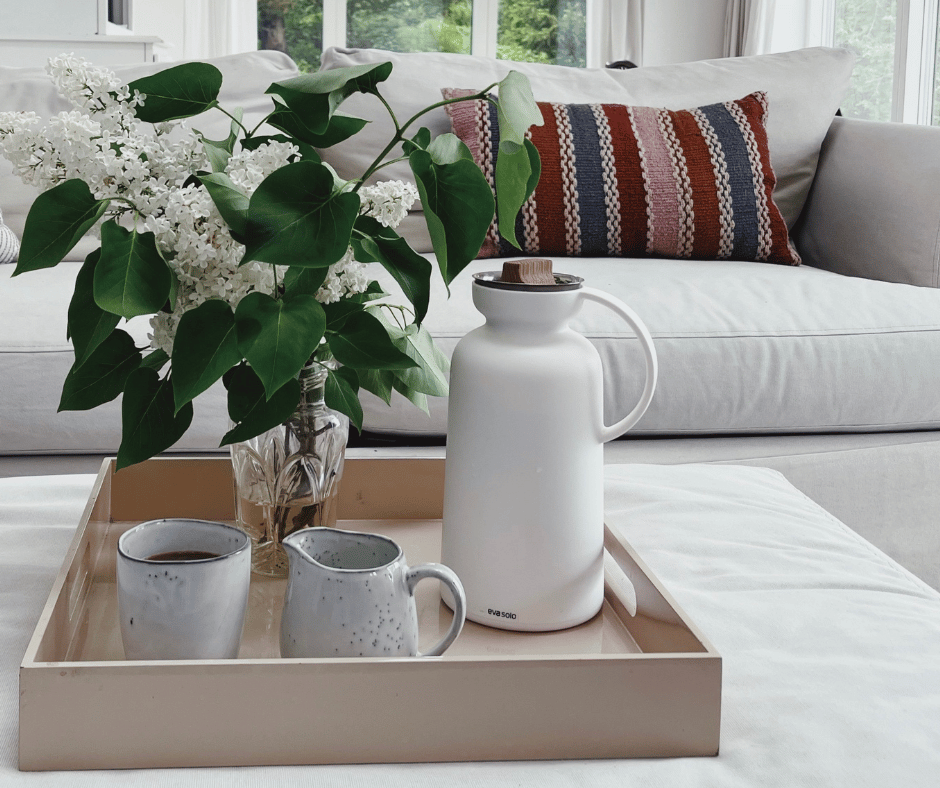 How to embrace the meaning of hygge in your home
There are many ways to incorporate hygge into your life. But first things first: start by clearing your space out a little bit and decluttering your home. Then, take some time to make your home a cozy haven. Add some throw blankets and pillows to create a cozy nook. Light some candles—unscented candles are traditionally used in Denmark—to set a relaxing mood. And finally, make sure to spend quality time with the people you love. Hygge is also going for a walk with your partner or having a game night with friends, connecting with the people who matter most to you. And make sure to keep it low-key. Hygge is not about performing. Hygge is always relaxed, easy going.
Why you should embrace hygge
If you're looking for a way to reduce stress and find more joy in your everyday life, look no further than hygge. By intentionally incorporating hygge into your life, you can slow down, appreciate the moment, and maybe find true happiness. That's the true meaning of hygge, and what could be better than that?
Hygge decor starts with candles
Candles are an essential element of hygge, and no recipe for hygge is complete without candles. When asked what constitutes hygge, more than 85% of Danes point to candles! Candles create a warm, cozy atmosphere and can be used to set the mood for any occasion. Whether enjoying a quiet night at home or hosting a dinner party, candles will help you achieve that perfect hygge vibe. And don't forget: Candles are a year-round thing, not just a winter or fall thing! But why candles? Well, too bright lights are absolute hygge spoilers, and the candles create and symbolize just a minimum of light that define a small shared space. This is essentially the meaning of hygge decor.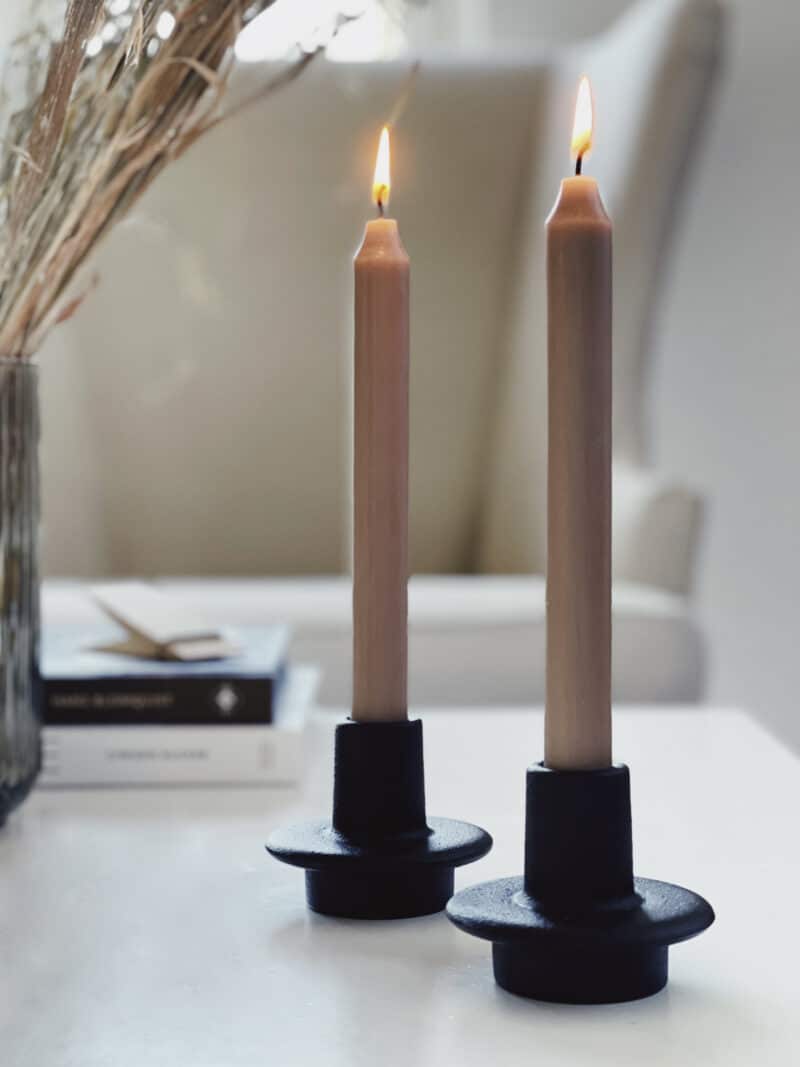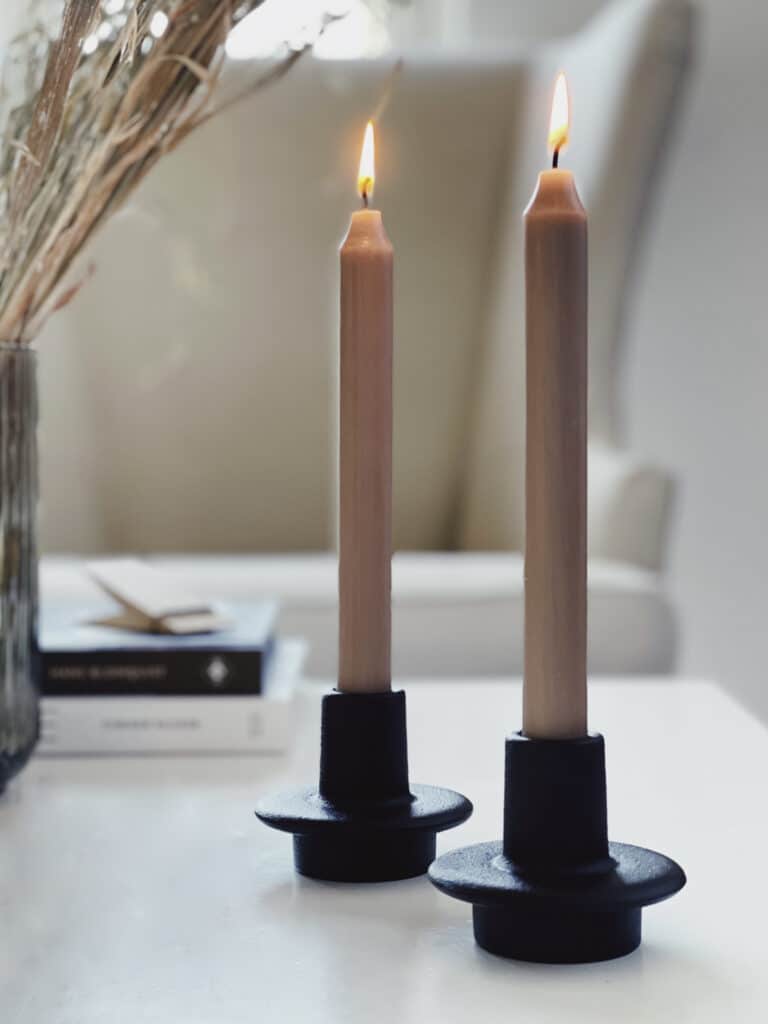 Comfort food for giving yourself a treat
Nothing says hygge like comfort food. When it's cold outside and you want to curl up with a good book, there's nothing better than a hot cup of tea or a slice of cake. So next time you're in the mood for something comforting, don't be afraid to indulge! Meik Wiking, author of The Little Book of Hygge puts it this way: 'Hygge is about being kind to yourself, giving yourself a treat, and about giving yourself – and each other – a break from the demands of healthy living.'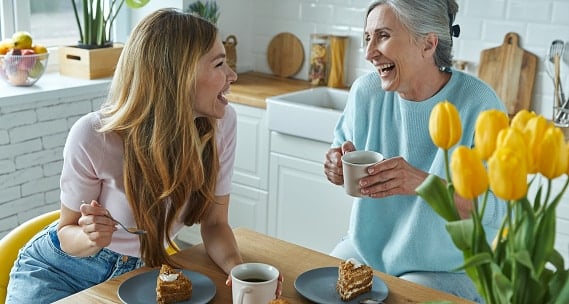 Fireplace for warmth
There's something about a fireplace that emphasizes hygge. If you're lucky enough to have one in your home, make sure to use it often! There's nothing like snuggling up in front of a roaring fire when we get to colder times. I can't help thinking that the origins of hygge are connected to our ancestors sitting by night time around the fireplace, enjoying a feeling of warmth, safety, and togetherness.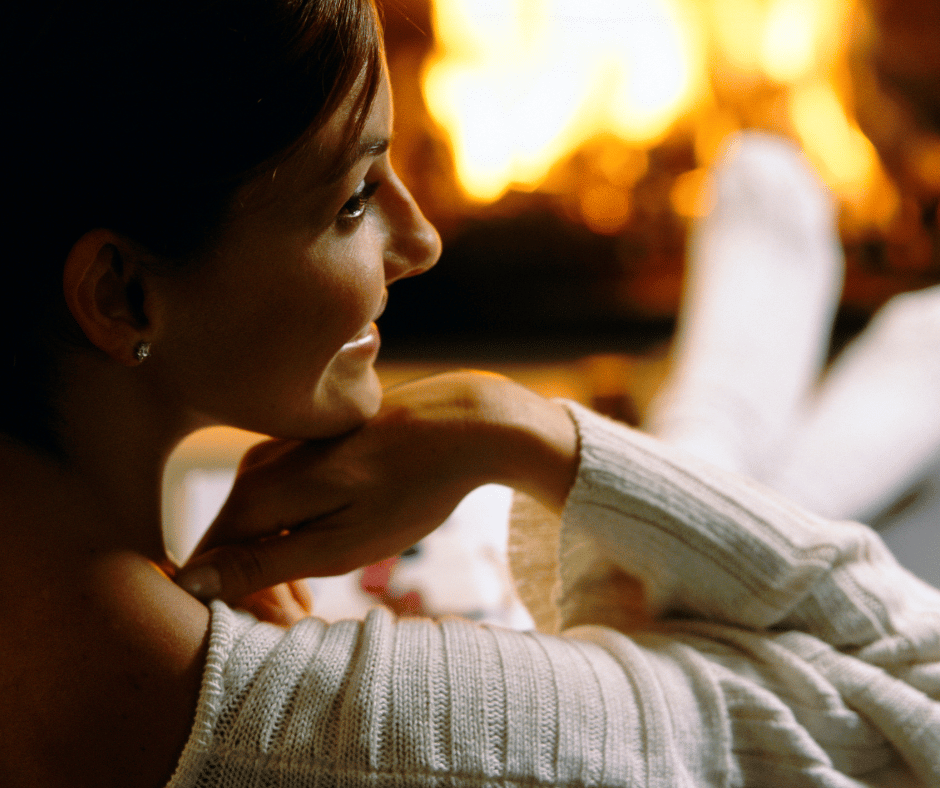 The real meaning of hygge
I hope you understand, the candles, the fireplace, and the comfort food are just props. You can absolutely create hygge without them as well. It's all about finding these little moments during the day where you create the space for those joyful feelings of warmth, safety, comfort, and togetherness.
At Norlii, we want to help you have hygge in your beautiful home. When we create our elegant curations of Scandinavian design items, we always aim for balance and hygge. We also want to inspire you with our stories and content about the Scandinavian lifestyle. Scandinavian design's simplicity, functionality, and beauty have proven to be perfect for making a comfortable and stylish home. And it is about celebrating the everyday. We believe that Scandinavian living and the meaning of hygge can help us to slow down, appreciate the simple things in life, and find more joy in our homes. That is why we offer the bimonthly subscription box that delivers Scandinavian design straight to your door.
Each Norlii box includes 4-5 hand-selected home décor items designed in Scandinavia, and a folder with information, styling tips, and more. So whether you are looking for a new vase, a cozy blanket, or just some inspiration for your home, Norlii Box is the perfect way to bring a little bit of Scandinavia and hygge into your life. Did you know our October box is dedicated to hygge? Don't miss our hygge box.
Conclusion
The next time you feel stressed out or overwhelmed, take a page from the Danish playbook of hygge – or from Norlii's hygge decor box – and create spaces for hygge that invite for moments of hygge. Trust us, your mind—and your mental health—will thank you for it! – Oh, and check this post for Summer hygge!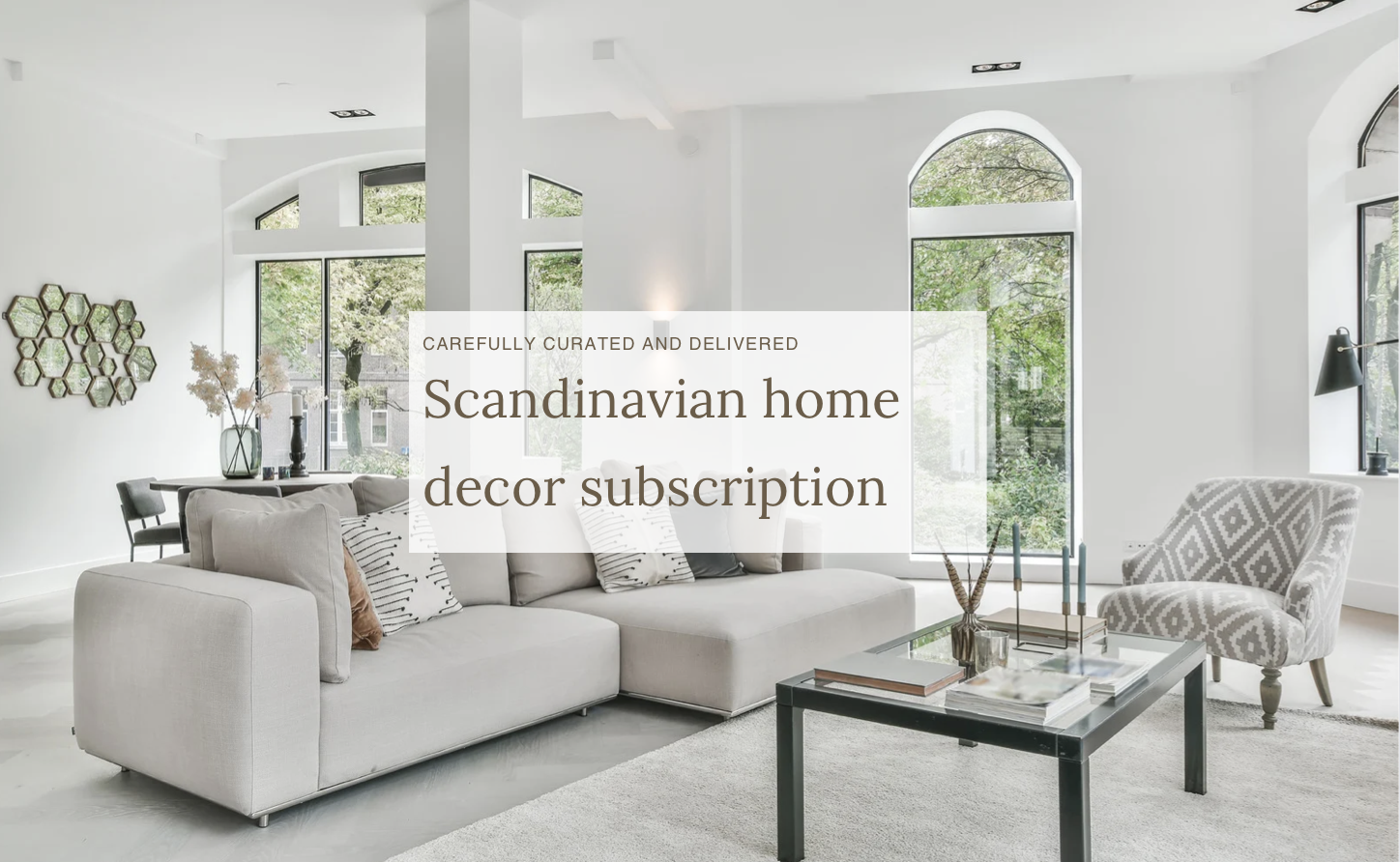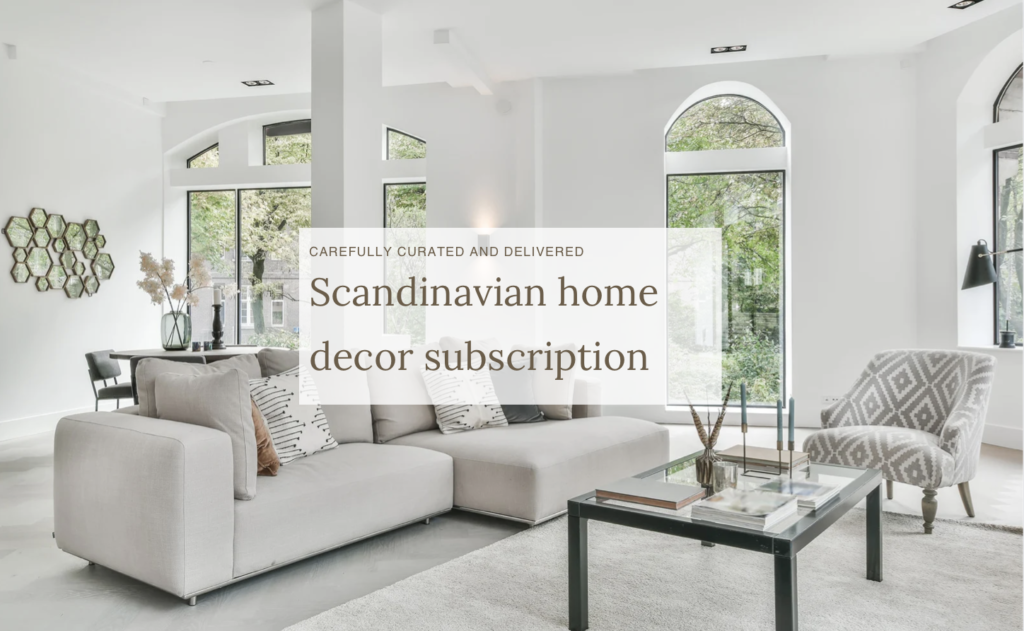 3 things you didn't know about hygge:
• Runner up Word of the Year in the UK a few years back (The word Brexit won!)
• 'The Little Book of Hygge. The Danish way to live well' was published in 2016 and has been translated into +30 languages
• Hygge was included in the Oxford English Dictionary in 2017
Sources /Further reading
– The year of living Danishly: Uncovering the secrets of the world's happiest country (Helen Russell)
– 'The Little Book of Hygge. The Danish way to live well' (Meik Wiking)