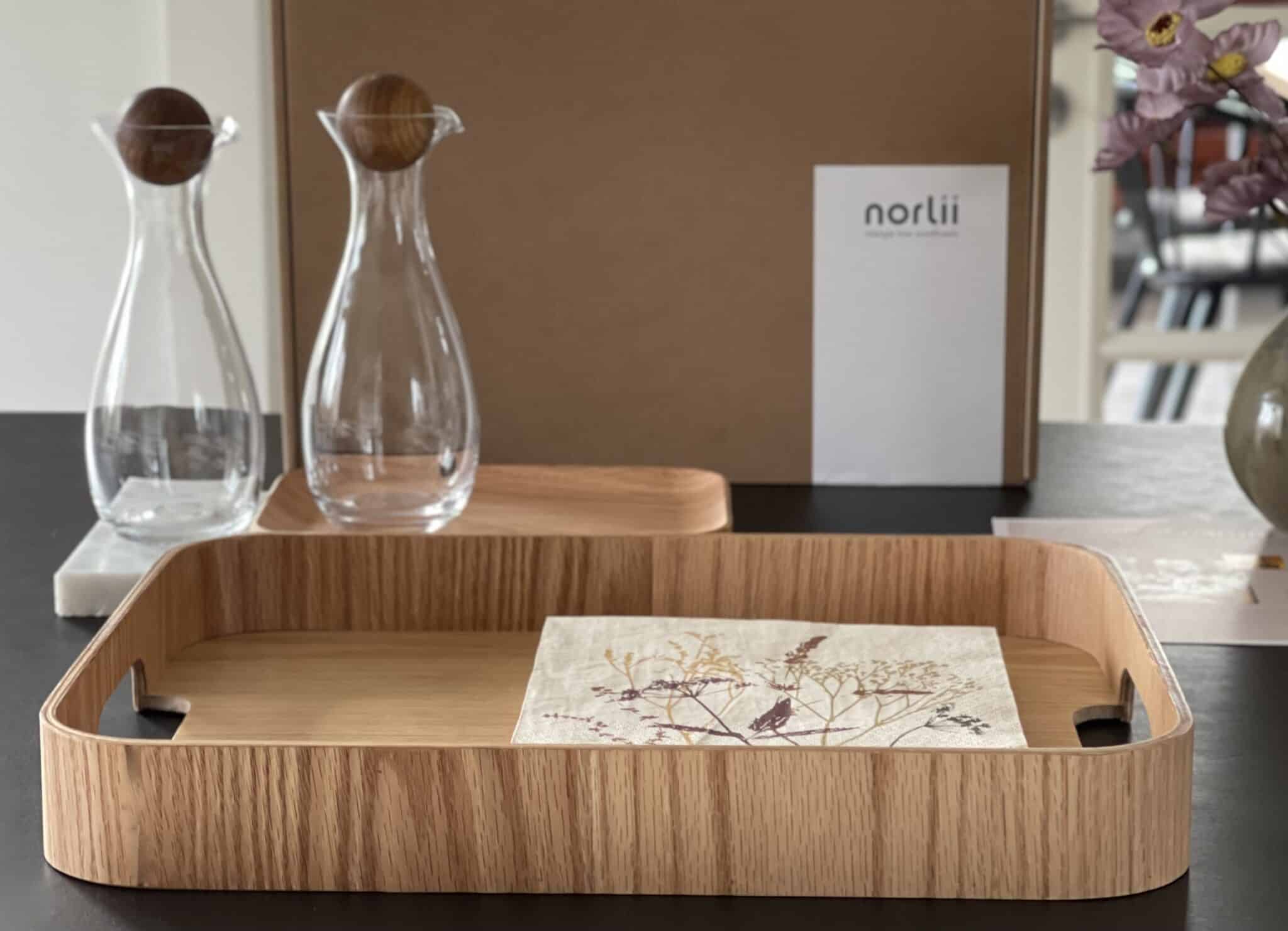 Tray in oak, Sagaform
Bring classic Swedish style to your home with the Hanna Tray from Sagaform! This tray's beautiful red oak construction is durable and designed to last, while the simple and stylish design exudes Scandinavian aesthetics. I love the way the two handles are integrated into the tray, making it easy to carry while making the design even more special. The tray has the FSC (Forest Stewardship Council) certification.
Vinegar and oil bottles, Sagaform
From Sagaform, you will also find Oil and Wine Vinegar Bottles. They are unique and yet very simple in the expression – the core of the Scandinavian design. These gorgeous bottles are made in mouth-blown glass and finished with a decorative oak ball for an added touch of beauty. They will add sophistication to your kitchen decor.
Oak plate, Sagaform
The plate is rectangular with bent edges, as worn by nature itself. A perfect plate for the sandwich you want to eat outside as the material does not break so easily. You can also use it as a little tray for your new bottles.
Paper napkins, Bloomingville
The napkins have a beautiful design of delicate flowers in complementary colors, perfect for everyday use. It is like they are made to compliment the tray. FSC® Recycled paper.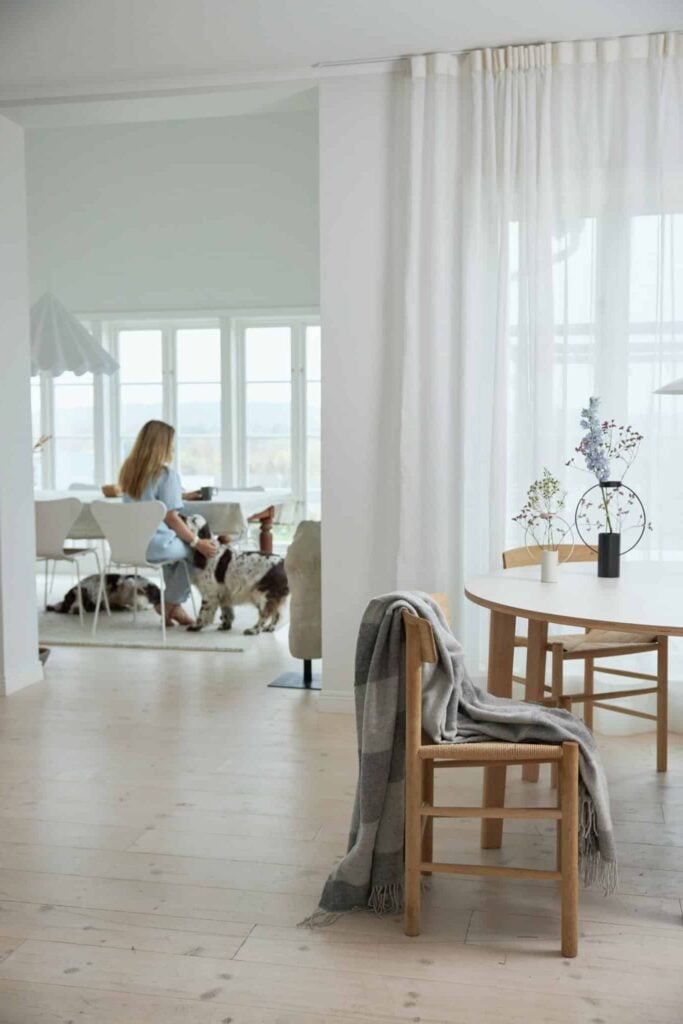 Word from the Founder, Linda:
As an admirer of the Scandinavian style, I am drawn to its unique blend of clean lines, warm and inviting atmosphere, and distinct character. This aesthetic presents an ideal balance of tranquil simplicity while also offering a chance for personal expression in the home. The products featured in our Norlii box have been carefully selected to complement this style, ensuring that they remain relevant and timeless in their design for many years to come.
What appeals to me most about this style is its ability to withstand the test of time, continually looking modern without the need for frequent updates or overhauls. As a result, our customers can enjoy a home that exudes a timeless elegance, while also providing a sense of comfort and familiarity for themselves and their loved ones alike. Every time they see featured items form the box, like a tray, a vase, a throw, or the soft pillows, they will be reminded of the coziness and charm of their home, creating cherished memories for years to come.