The Danish concept of hygge is an essential concept for Nordic living. Danes speak about hygge all the time. It has almost become a national symbol, a part of the Danes' self-understanding. Hygge is a concept that Danes consistently use when describing who they are and what they are about. Hygge is also historically related to the Scandinavian design tradition. Scandinavians spend a lot of time inside their homes when the weather dictates to stay indoors, in a hygge home.
What is the meaning of hygge? The direct translation of this word is coziness, although the English word doesn't have quite the same connotations. The word is related to the English word 'hug'. And you can see hygge as a feeling and a mood of contentment and togetherness. Hygge is about the small, warm moments where time stands still and we enjoy ourselves – with others.
Hygge is authentic; it can't be simulated, and it can't be rushed. You may know the almost stereotypical icons of hygge: the candles, the socks, the lattés with the foam hearts, and the fireplaces. But let's go beyond that: how do you induce an atmosphere that can enhance the feeling of coziness in your home through your home décoration and interior design. Incorporating the Danish concept of hygge into your home can create an atmosphere of coziness, comfort, and contentment. By following these seven steps, you can transform your space into a hygge haven that embraces relaxation and warmth.
1. Create an inviting seating
The starting point of creating a hygge home is to ensure a good level of comfort in your seating so that everyone can lounge comfortably, whether on a soft sofa or in a good armchair. And If you aim to create that cozy feeling, you should consider the seating areas in your home to be small "meeting places" where you enjoy staying. I recently arranged a small nook by the window in my kitchen. My husband and I take our morning coffee here and engage in what often turns out to be the day's most creative conversations. I used an old white painted table and two chairs, and it's not particularly stylish. But it has the hygge!
2. Furnish for hygge
For your living room, choose a few large pieces of furniture rather than many small ones. It creates wholeness. It's popular to decorate with furniture, where all items possess the same expression in style, color, design. However, try to work with contrasts also. For instance, combining soft shapes with straight lines will add a more personal touch to the interior. In addition, make sure to allow some space between furniture and wall. Although this doesn't sound intuitive, your room will seem larger this way. It's all about perception.
3. Organise in clusters
Group your items in clusters to create balance and calm in your home decor. This tip works for so many categories: right from pieces of furniture to pictures the pictures on the wall. When I found out to group my plants and wall decor and not let my fear of bare walls take over, I realized the balance it creates in a room. It caters for much more hygge to group everything in clusters. For example, gather green plants in a group, preferably in different heights. And hang the pictures in one or two groups on the wall – you can place them all within one virtual frame. Put smaller decor objects on the shelf together in small compositions (again, think in various heights) with a bit of space in between.
4. Soft textiles are an absolute must for hygge
The materials we use are super important for the sensory impressions when entering a room. And if anything invites to hygge, it is soft materials and texture. Therefore, hygge is almost inseparably linked to plaids and quilts. Plaids are not only cozy because they are warm. They also soften up the decor, add tactility and make your space more welcoming. A sofa can seem naked and cold without a plaid over the armrest. A dining room chair will radiate hygge when a sheepskin is placed on it. The soft materials will even soften the acoustics of a room, which is also crucial – you want to enable good conversations in your hygge home. Mix and match different sizes and patterns to create a visually appealing and comfortable seating area.
5. Finding the right Colors and materials
Colors create ambiance in your home, and if you plan to paint walls and ceilings, make sure to paint with a swatch that you test in the room you plan to paint. Colors behave differently when meeting the light of the room. Whatever color palette you fall in love with, it's important to implement it fully to the base of the room; color of walls and ceiling, and the textiles you will use in the room. Matte finishes on the walls create a condensed atmosphere in the room, which is calmer, warmer, and softer. And as you probably know, white walls are a Scandinavian favorite. Incorporate natural elements like indoor plants, fresh flowers, and wooden accents to bring a sense of calm and tranquility to your space. Greenery adds a touch of life and freshness, while wood brings warmth and a connection to nature.
6. Tell a story, Personalize your Space
A hygge home reflects and tells a story about the people living there. Memories and objects from a particular time or place help create an inviting and relaxing environment, so use them in your decor instead of hiding them away. That is not to say that you should have stuff everywhere on the shelves. Clutter dismantles hygge.
It also creates an atmosphere of hygge if you can see that someone is actually living in your home: Your guests will feel more at home if there is a relaxed atmosphere when they visit you. So the book you are reading is allowed to lie around (and don't forget the tabletop books). So, add personal touches like family photos, treasured mementos, or sentimental artwork to make your home a reflection of your unique personality and create a sense of belonging.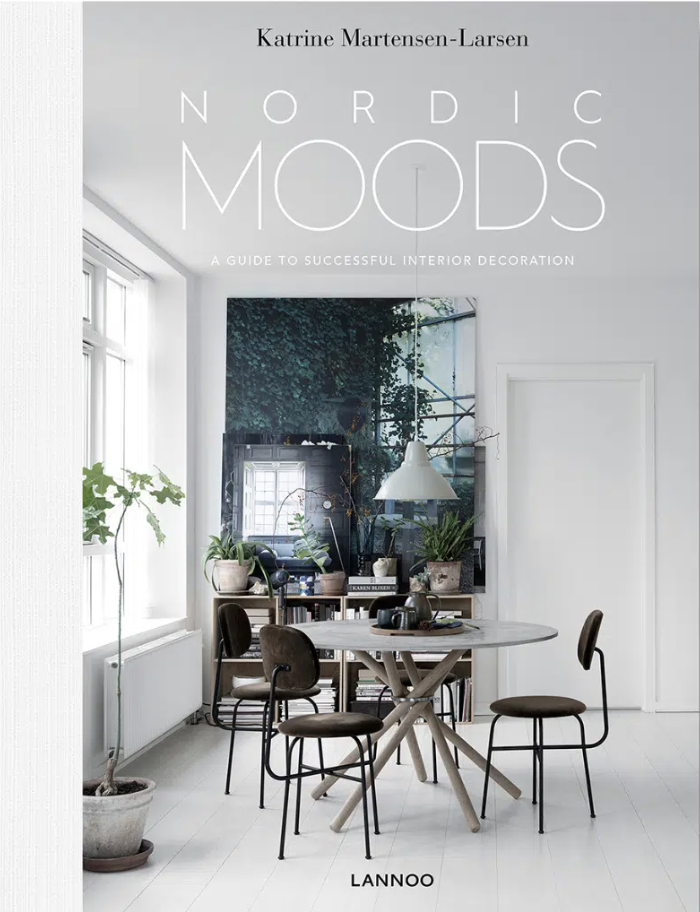 7. Warm up with lighting
Opt for soft and warm lighting to create an intimate ambiance. Use string lights, candles, and dimmer switches to set the mood and create a soothing glow. Light is a mood creator. Poul Henningsen, a famous Danish mid-century designer, regarded the home's lighting as the noblest and most difficult of all interior design tasks. He created the iconic PH lamp with the exact purpose of facilitating a balanced light.
It certainly is an art to make electric light seem cozy and natural. The main rule is to combine cold and warm lights, and you can, for example, work with LED light in combination with a warm incandescent bulb to create different lighting options for different situations. Dimmable lamps are a good solution, and luckily you can find LED-based lamps with a lovely warm hue nowadays. I have a beautiful one over my dining table. The location of lights and lamps is everything, and it works well to have lighting in both floor and reading height and in the ceiling.
Make clever use of spots – it doesn't create hygge to light up an entire room. It would help you to think more about what you want to light up. If one wall is lit, it may shed light on the rest of the room, and you may not need to light the others. Hygge requires as much shade as light!- and the nuances make your home so much more interesting.
I have described above some of the main steps in decorating for hygge in your home, but I promise: I will be coming back to the candles, the socks, the snacks, the drinks, the games, and the fireplaces. Norlii is very much about these things; Norlii is a Nordic hygge box, offering decor tips and showing how to create hygge with style.
Sources and further reading about hygge and interior decorating
-The Little Book of Hygge-T
he Year of Hygge, the Danish Obsession with Getting Cozy: https://www.newyorker.com › Culture › Denmark-
Nordic Moods: Book (you can find it in our store here).
Learn more about Norlii, The Scandinavian Home Decor Subscription Box here
Read more about Scandinavian interior design and lifestyle in our other blog posts here
(Looking for tips to Summer-hygge? See this blogpost )