Have you ever been to Stockholm in winter? One of the most beautiful European cities, Stockholm – the capital of Sweden, is home to an array of breathtaking views and fascinating historic sites (The first time the name Stockholm appears on record is the year 1252). Just over a million people live in this historical city which is visited by tourists from all over the world.
Stockholm is sometimes referred to as the "Venice of Scandinavia." The city is surrounded by water and built on as many as 14 islets and islands.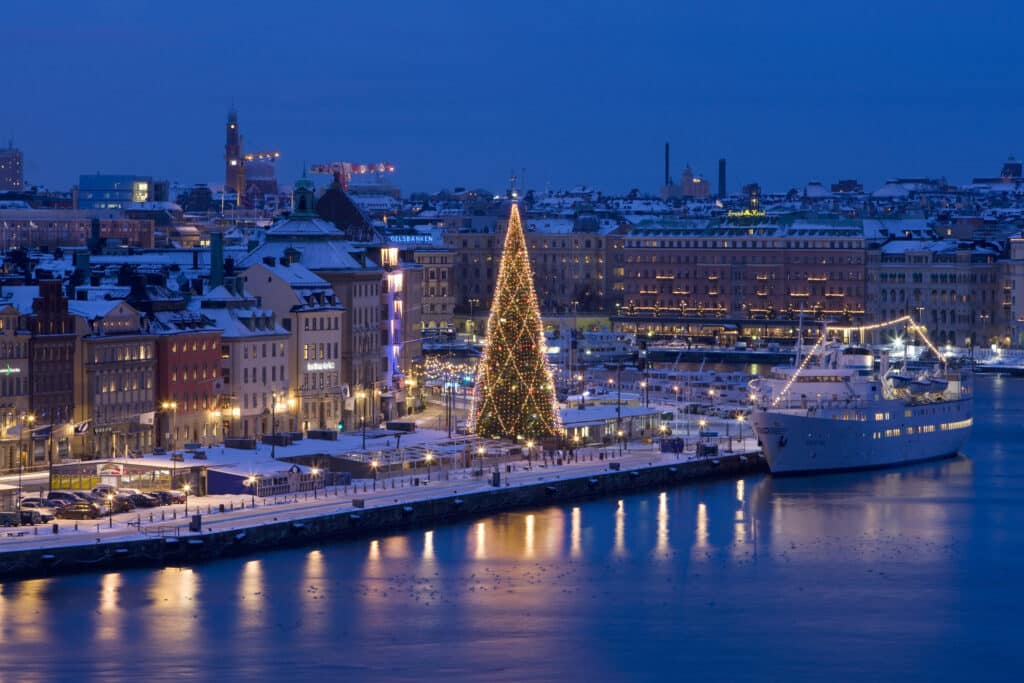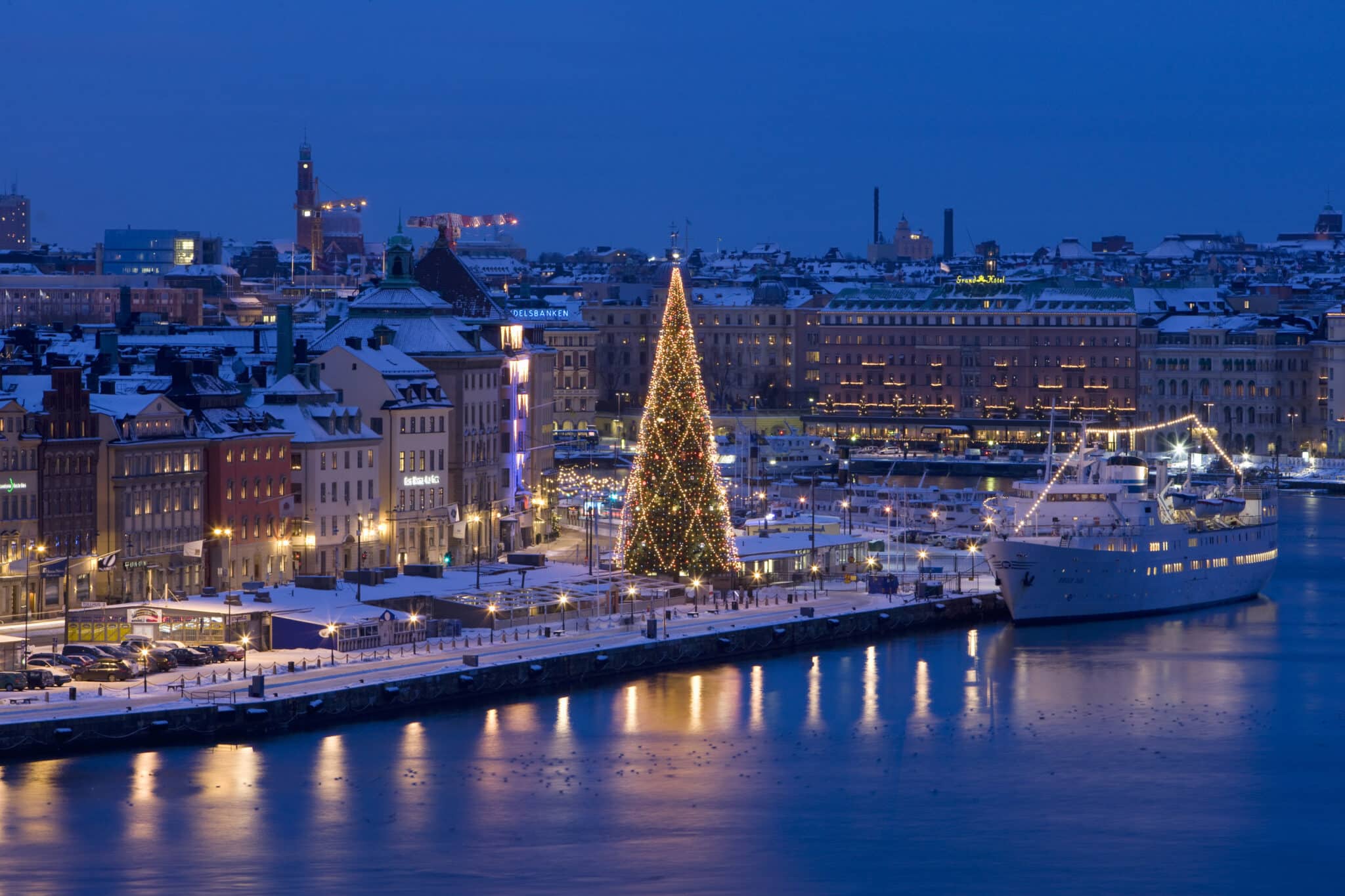 In the easternmost part of Stockholm begins the vast area of over 30,000 islands known as the Stockholm Archipelago, one of the world's most island-rich adjacent archipelagos. Its beauty is stunning during all seasons.
But in addition to the beautiful natural surroundings, the Swedish capital is also known for its beautiful architecture, good shopping opportunities, and cozy cafes for a fika. Whether you're exploring art museums, nature parks, or shopping for Scandinavian and Swedish style, there's always something new waiting just around each corner!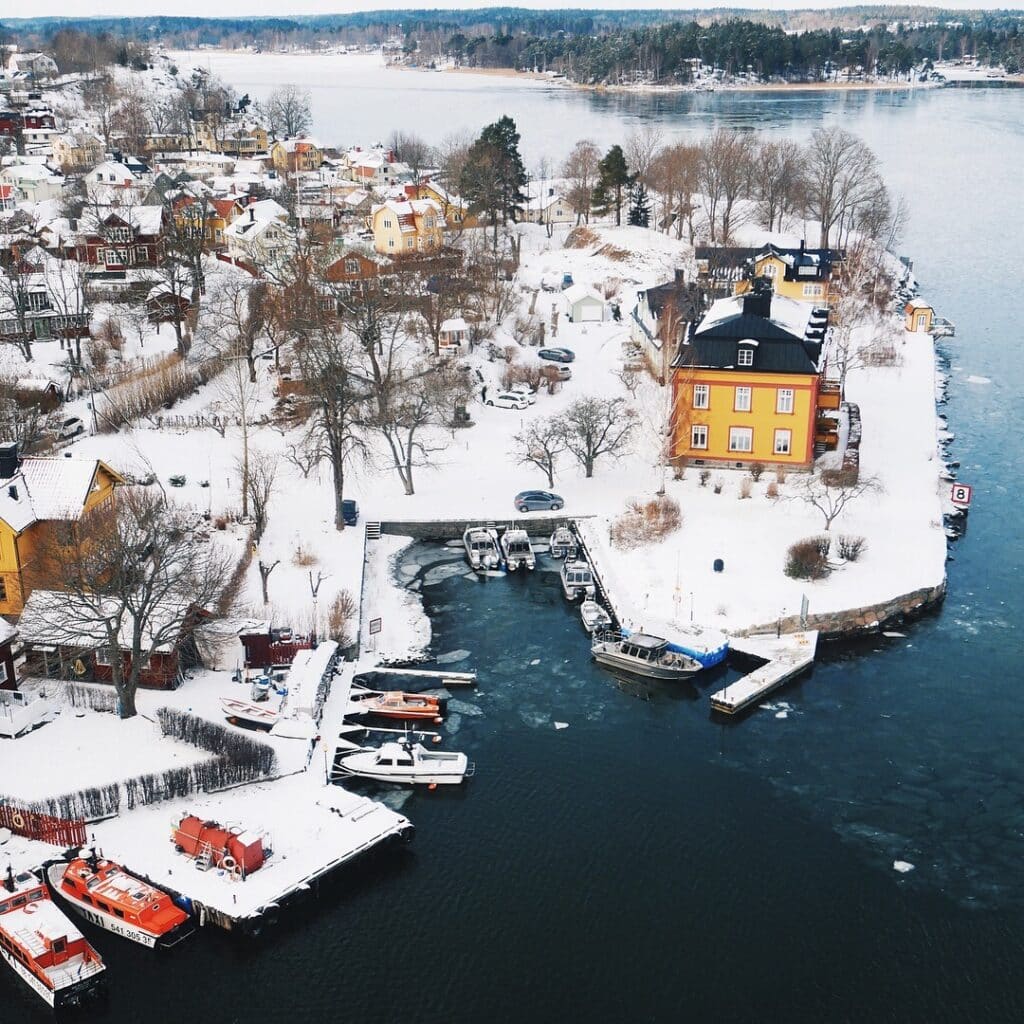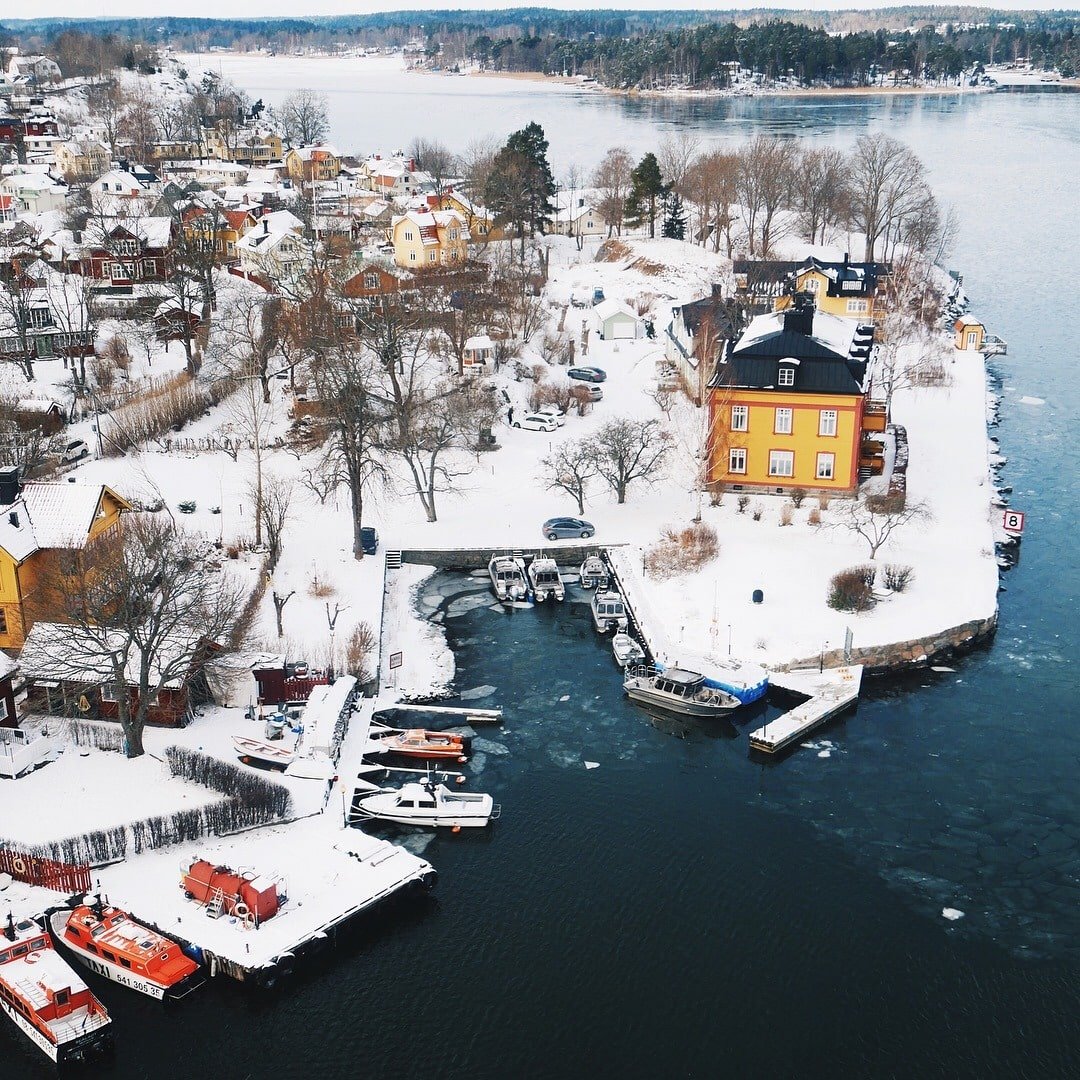 Stockholm in December
Stockholm is a great city to experience a proper Scandinavian winter as the city turns into a true winter wonderland in December when the temperature dips below freezing. However, winter in Stockholm is a good time to visit because the city is coastal. The temperature does not dip as low as in some other parts of Sweden because of the milder coastal weather. Stockholm is picture-perfect in the winter, and there are many tourist destinations and winter activities to do while in Stockholm in winter.
Dressing for cold weather
In Scandinavia, there's a saying that there's no such thing as bad weather; there's only poor clothing. In Stockholm, during winter, trendy scarves and hats made of pure wool, as well as sturdy boots, are all worn with flair. This is Swedish style in winter time, and combined with thermal underwear, which is most definitely required for day-to-day running around the city.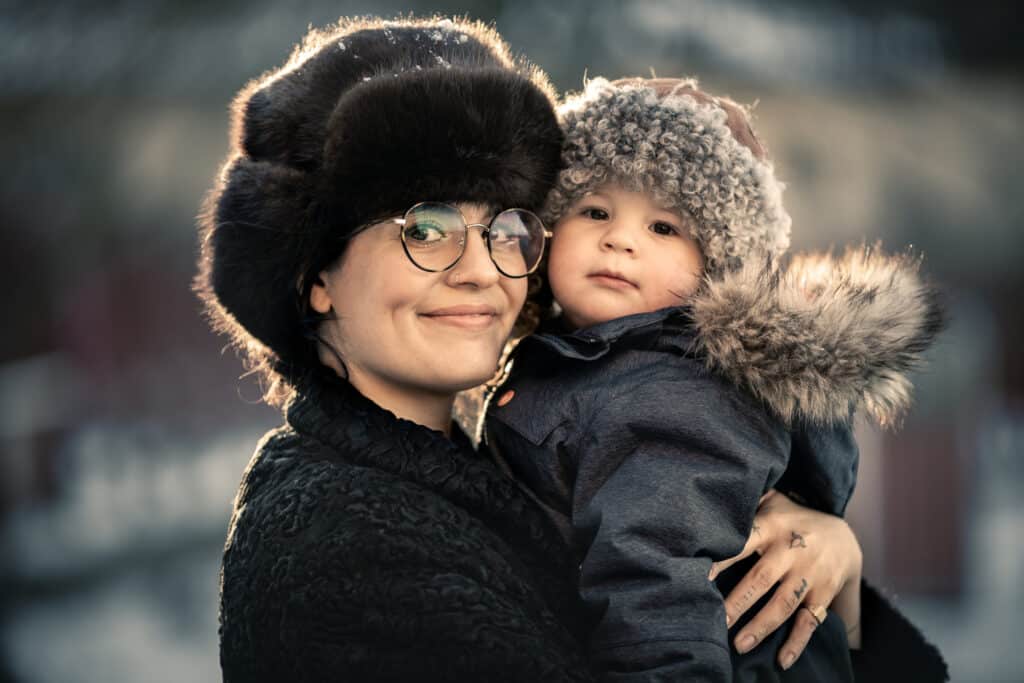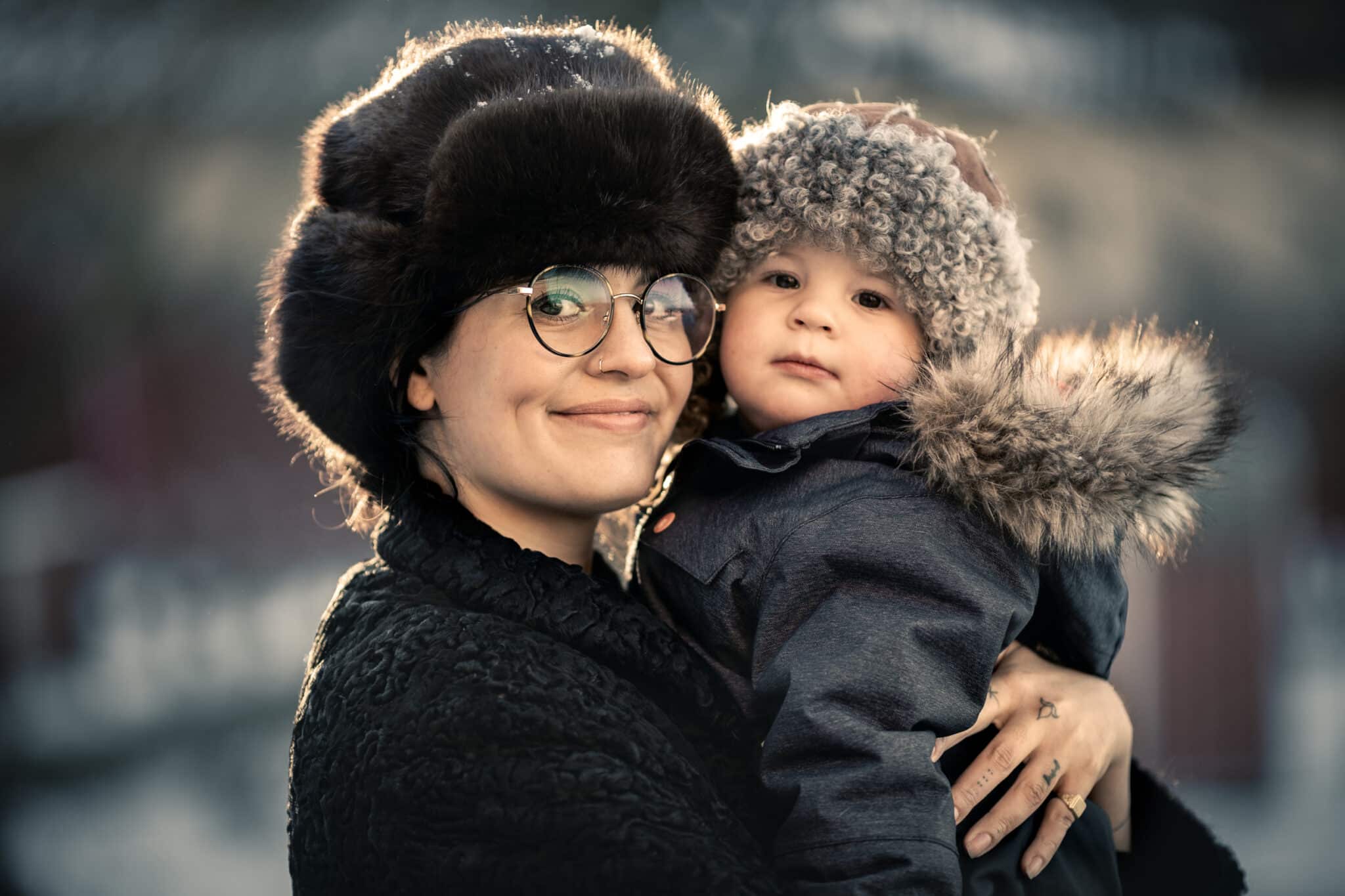 Gamla Stan
One of the main attractions to experience in the city is Gamla Stan (The Old City). This is a central area, among other things, famous for housing the royal palace. Exploring the narrow streets of Gamla Stan in winter is like entering a fairy tale. Places like the Nobel Museum and the Stockholm Museum are great attractions nearby.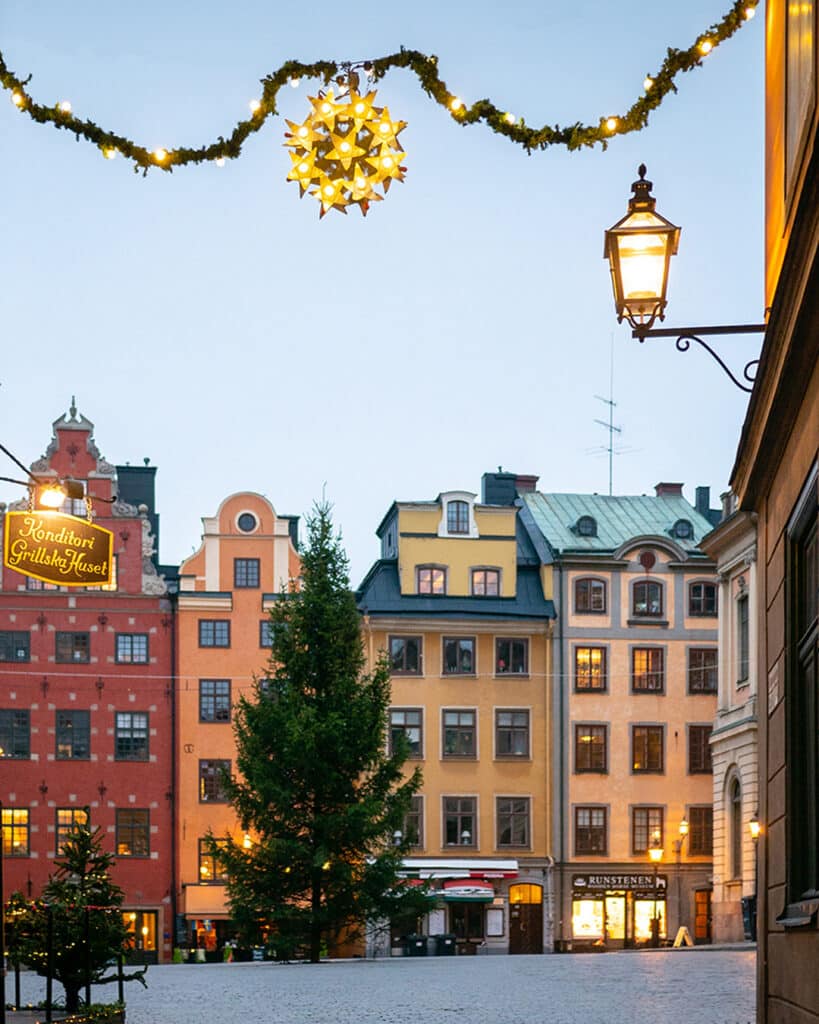 The winter city lights of Stockholm
Over 40 streets, locations, and squares are decorated with lights in Stockholm during the holiday season. The lights are inaugurated every year in mid-November and are turned on until mid-January. All lighting is environmentally friendly and energy-efficient LED technology. The lights are best enjoyed on foot. When strolling the stockholm streets in December you will be amazed not just by the spectacular and stylish winter city lights, but also by all the white paper stars hanging in all windows of private apartments. It's so pretty.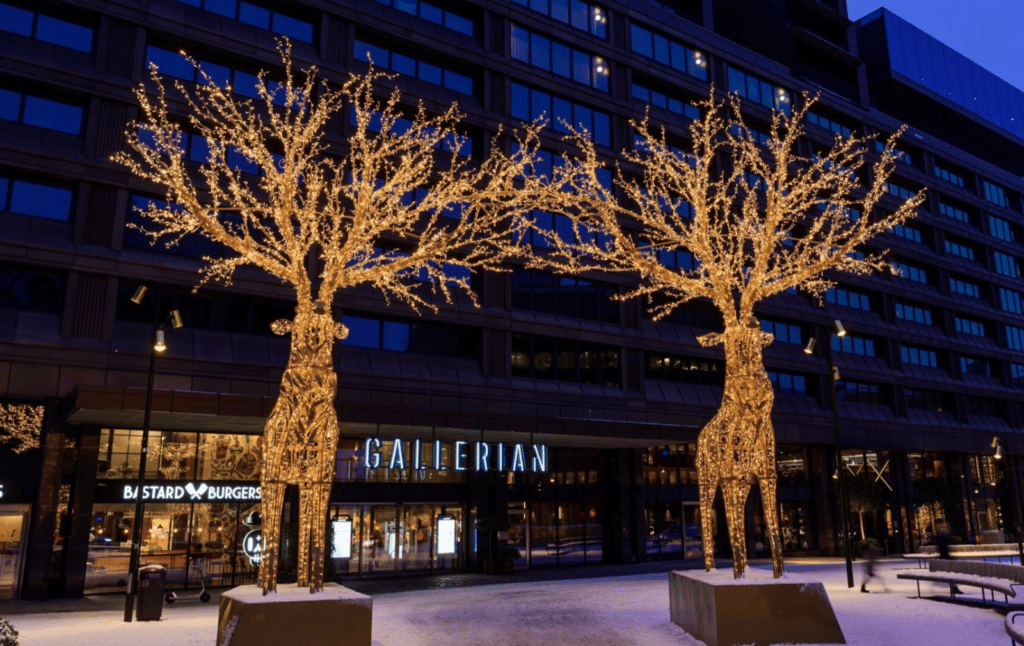 Nobel Week
In addition to the holiday lights, the Nobel Week Lights in Stockholm is a light festival that takes place during Nobel Week in December and is free for everyone.
Directly inspired by Nobel Prize-winning discoveries, works of art illuminate Stockholm. The installations invite visitors to explore the city with new eyes while learning more about Nobel laureates and their contributions.
Swedish interior style by Svenskt Tenn
One interior design shop not to miss in Stockholm is the classic and fashionable Svenskt Tenn. Svenskt Tenn is an interior design company located on Strandvägen. It was founded in 1924 by Estrid Ericson. The style here is a good deal more colorful than what we usually promote in Norlii, but hey, if you do go to Stockholm during the winter season, you have to visit this store, you will not regret it!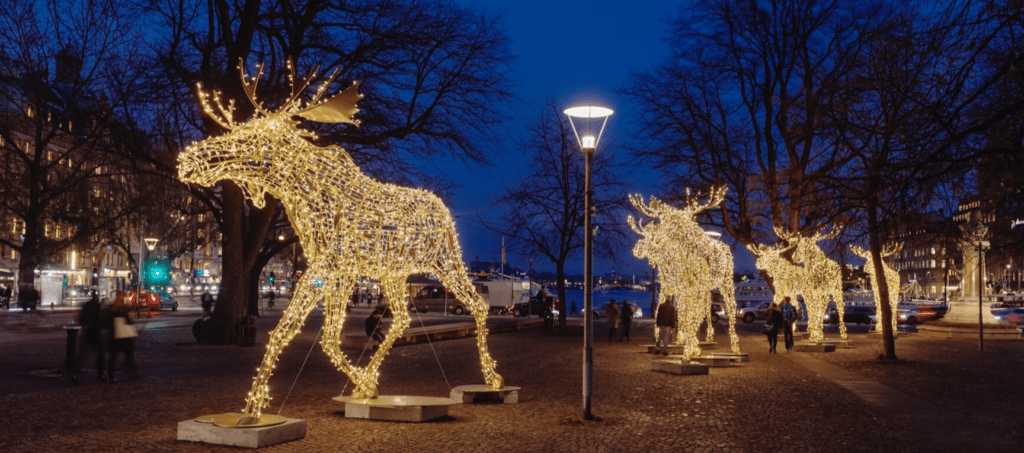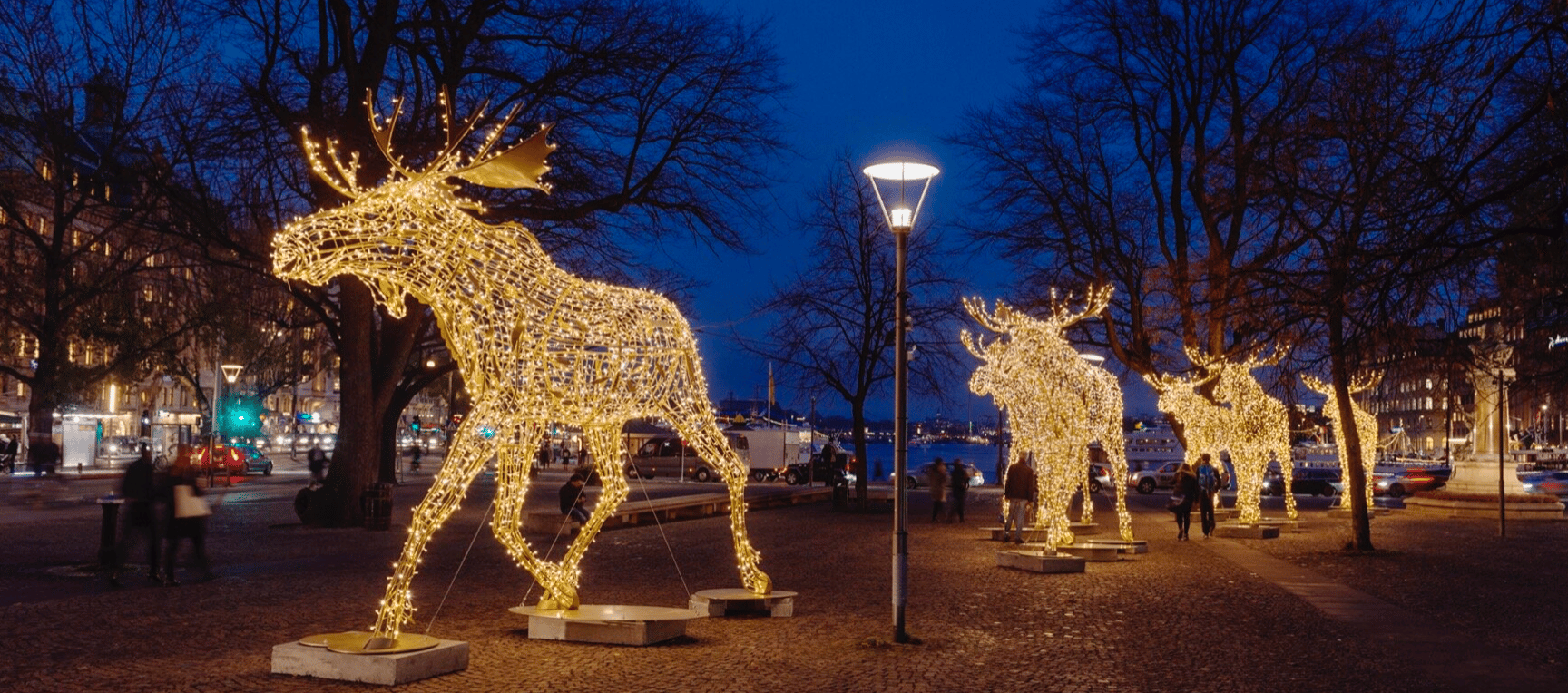 If you're looking for a way to add some Scandinavian and Swedish style to your home, Norlii is the perfect solution. Each box contains stylish and unique home decor items that will help you create a cozy and harmonious space. Plus, if you subscribe, with six boxes per year, you will always have something new to look forward to!  LEARN MORE about this exclusive Nordic box