Danish design brand Normann Copenhagen is known for its contemporary and functional designs. The Heima candlestick from Normann featured in the Norlii Box October 2022 is no exception. With its simple, clean lines and minimalist aesthetic, the design won the IF Product Design Award in 2010. Heima's recognizable and classic design pays tribute to industrial craftsmanship and Nordic traditions. The uneven cast iron surface and the heavy-duty feel give the Heima candlestick character, while the rounded shapes make the design modern. It is the perfect addition to any Scandi-style home. Today we're sharing how you can use one, two, or three candlesticks to give your space a touch of Scandinavian style. So whether you're a Scandi novice or an expert, read on for some tips on how to style these iconic candlesticks.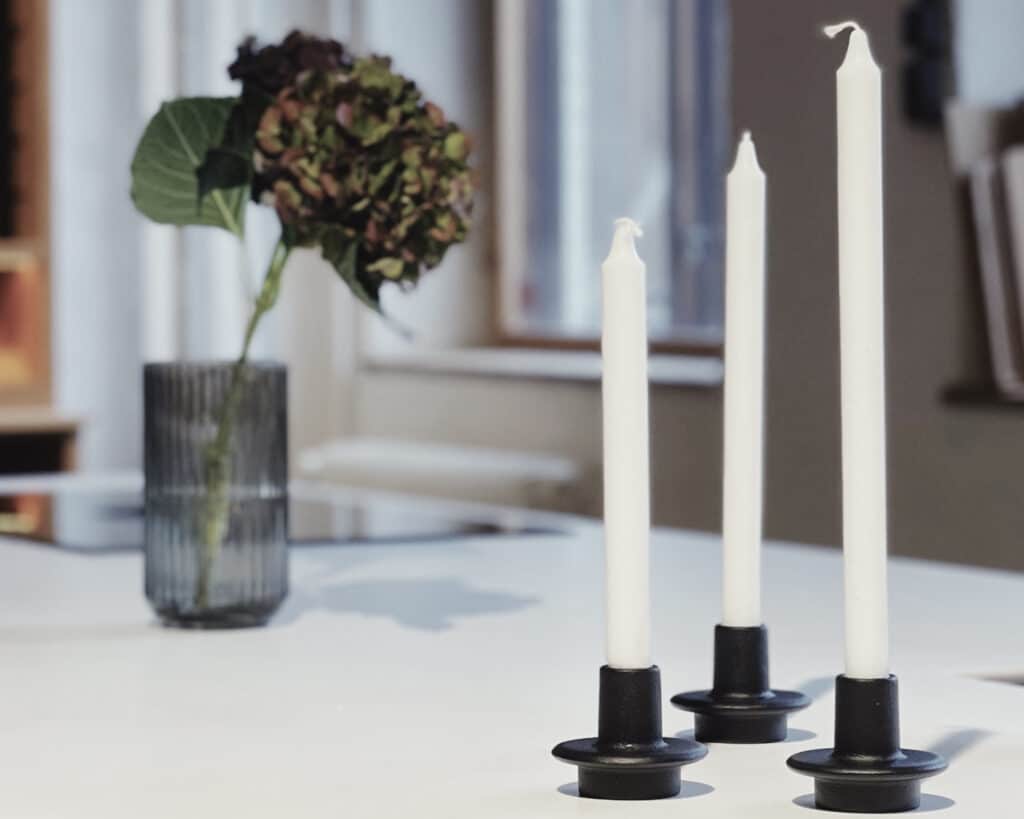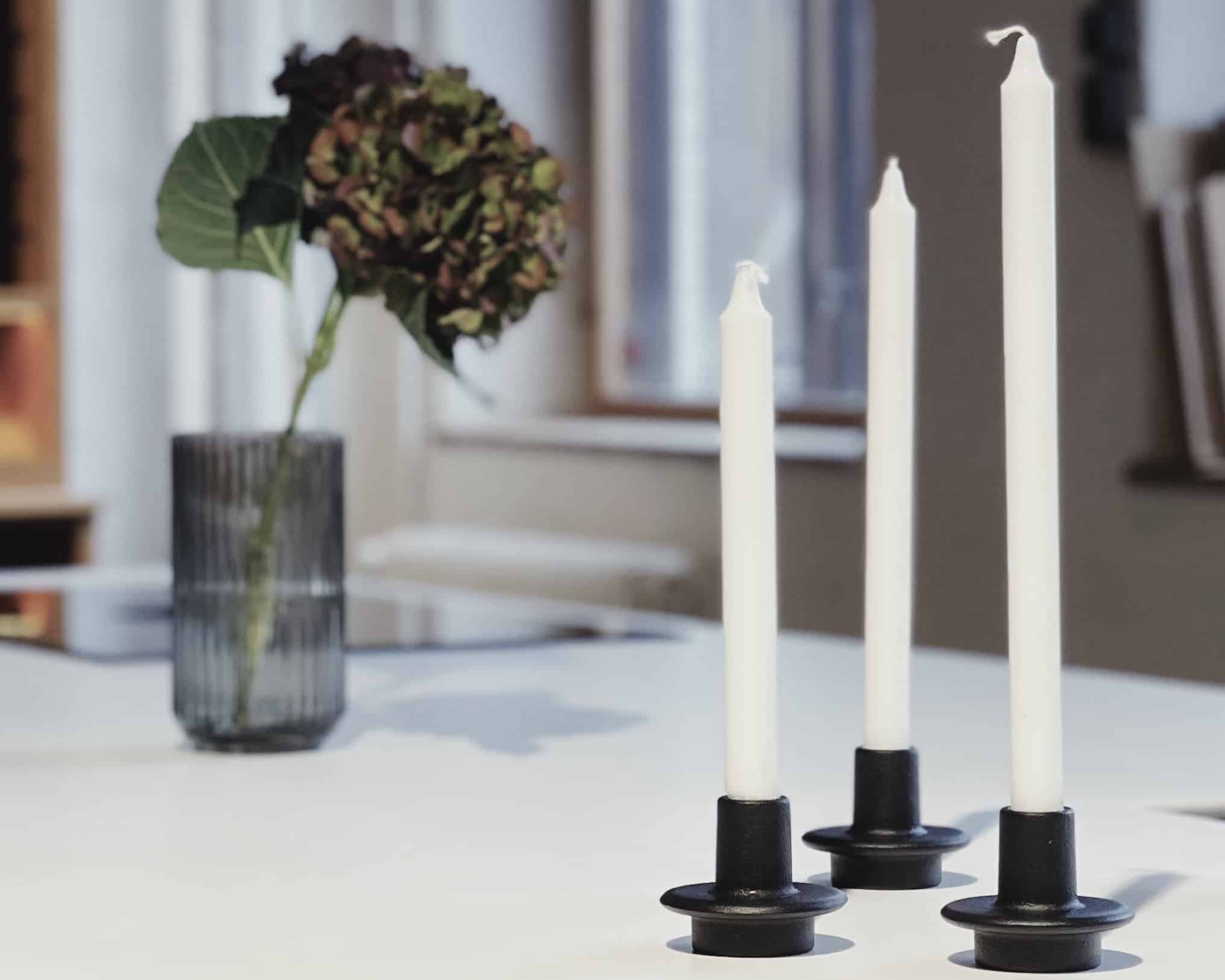 The most important thing to remember when styling the Scandinavian way is that less is more. So when working with these candlesticks, don't feel you need to overcrowd your space with other accessories or decorations. Let the candlesticks speak for themselves by keeping your styling simple and fuss-free.
If you prefer a more minimalistic look, the Normann candlestick looks great on its own. We love the look of a single candlestick on a bedside table or mantlepiece – it makes for a chic and understated statement piece. For an added touch of Scandi style, pair the candlestick with some greenery or other natural elements. A vase of fresh flowers or a small potted plant makes a lovely addition to any room.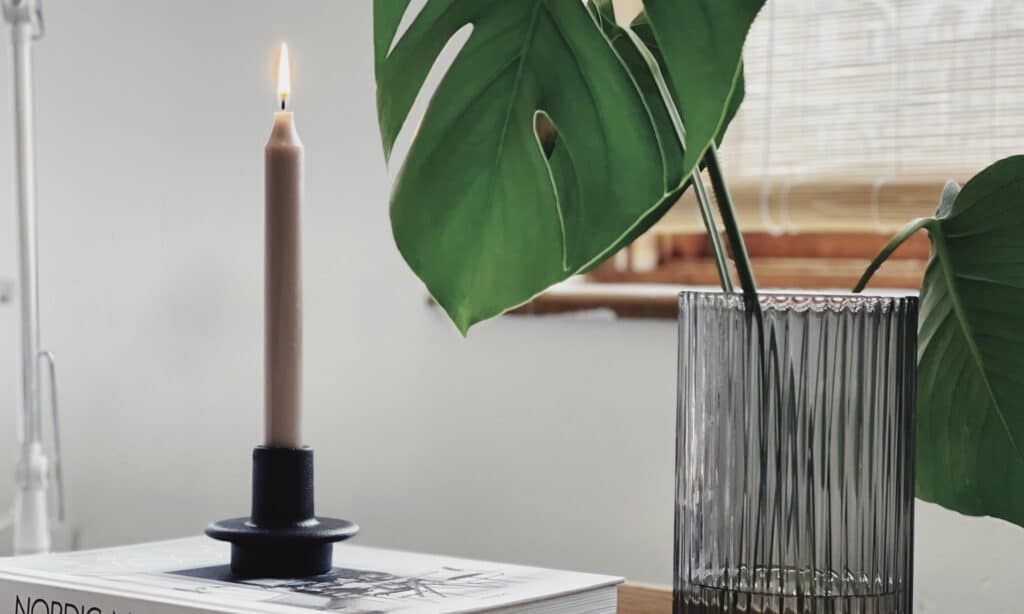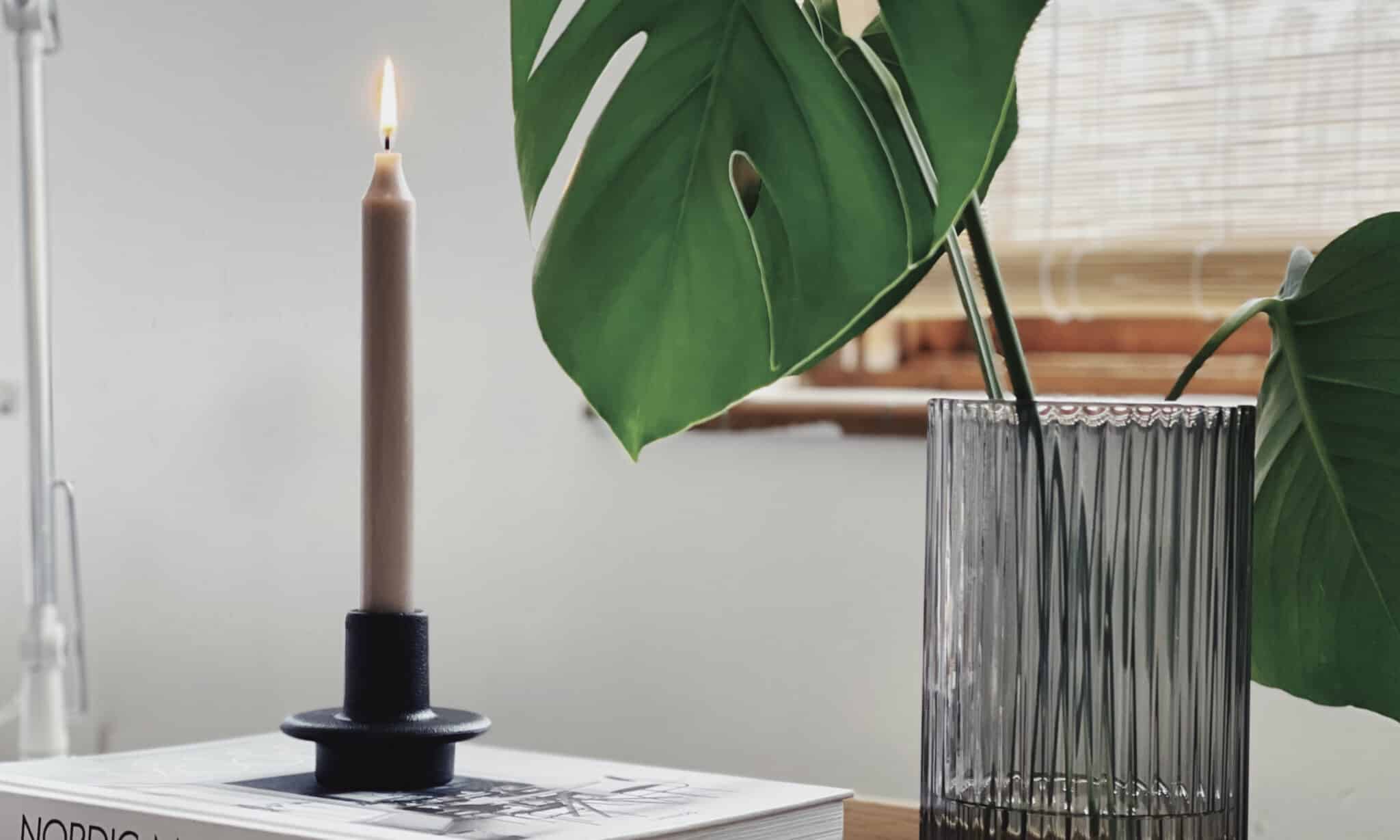 You could also try pairing the candle sticks and placing them on a coffee table, side table, or even on the floor by the fireplace if you have one. Wherever you put them, just make sure there's enough negative space around them so they can really shine. You can also place one candleholder on a couple of stacked coffee table books for a height variation or use candles of various heights to make a new and interesting look.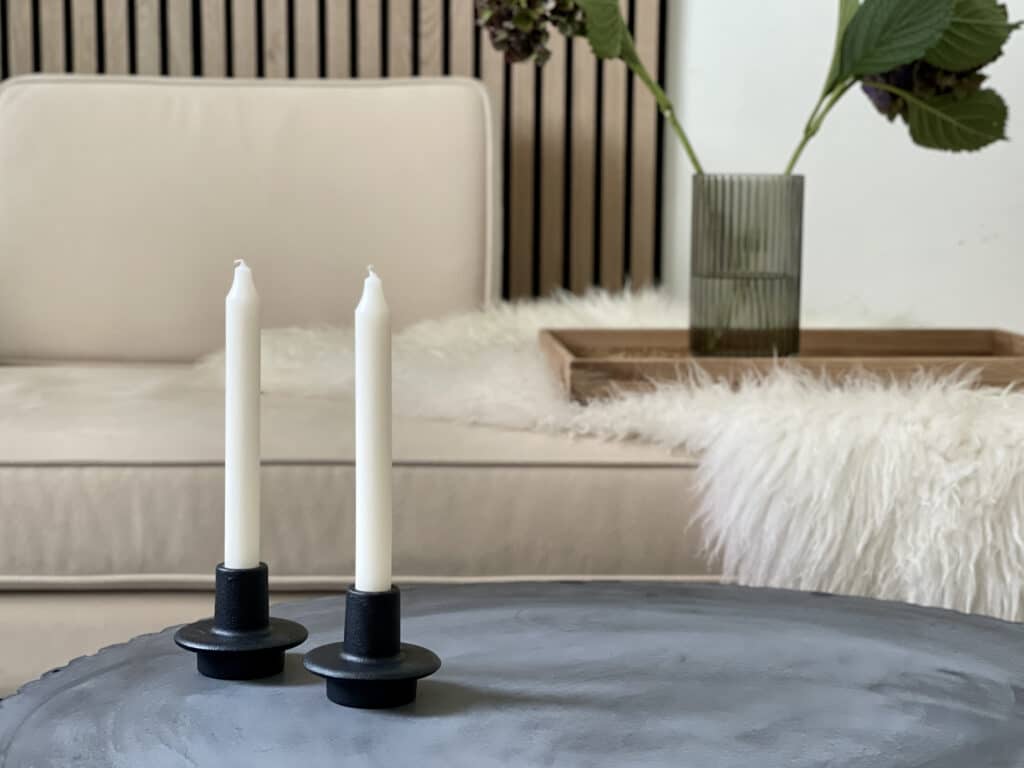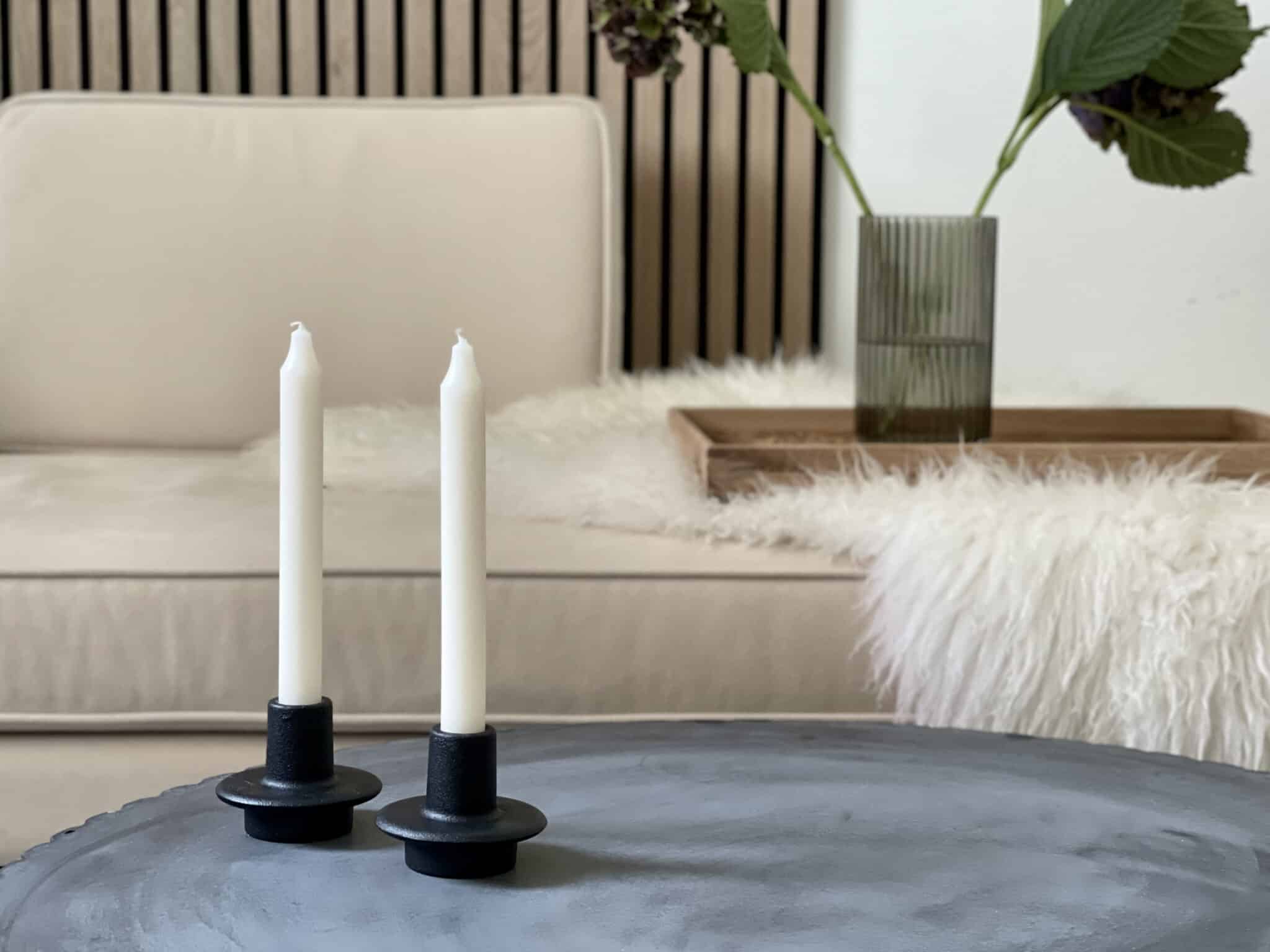 A classic look is also to group three identical candleholders. We would go for three tall shiny candles for this look. You could also try layering them with different sizes of candles to create a graduated effect – an elegant way to add a graphical touch to your kitchen island.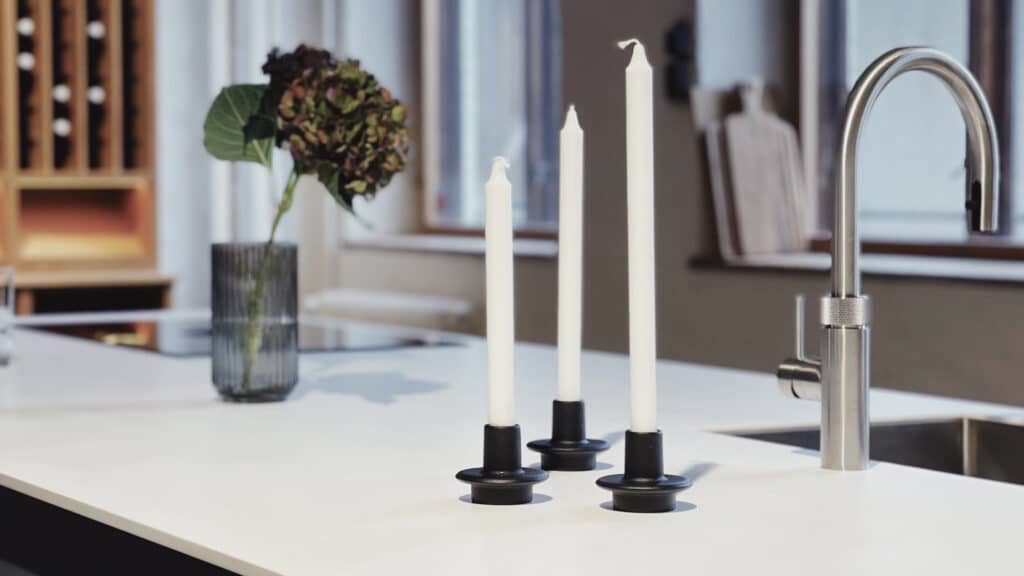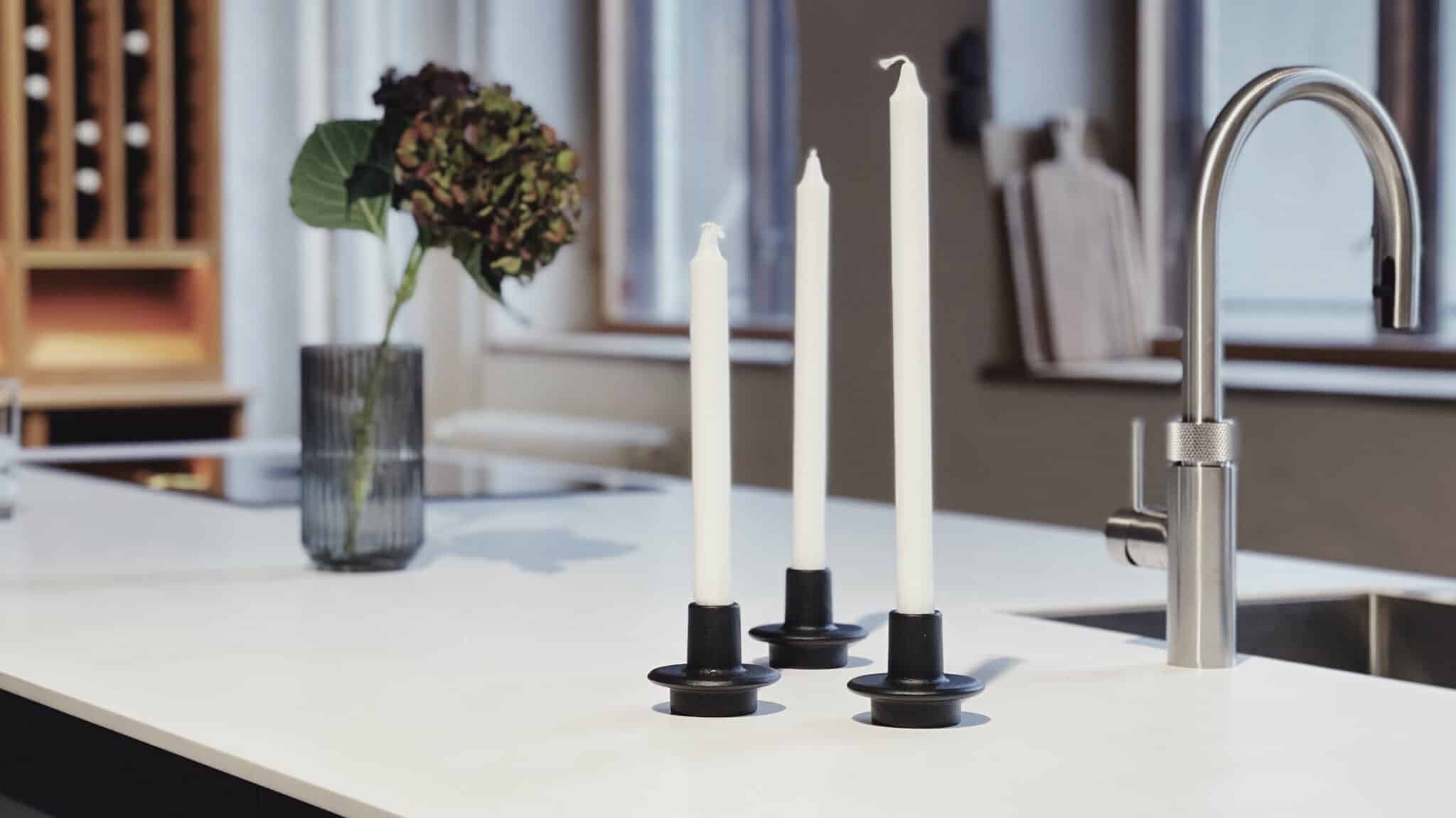 Whether you style it alone or paired with other pieces, the important thing is that you keep things clean, classic and understated – just like the design of the Normann candlestick itself!
Following these simple steps, you can easily give your space a touch of Scandinavian style using candlesticks in the new Norlii box! Get creative with your choices and enjoy experimenting until you find what works best for you and your home.
We included two Normann candlesticks among the exclusive Scandinavian home decor in Norlii's October box 2022. A third one is available in the Scandinavian Shop.