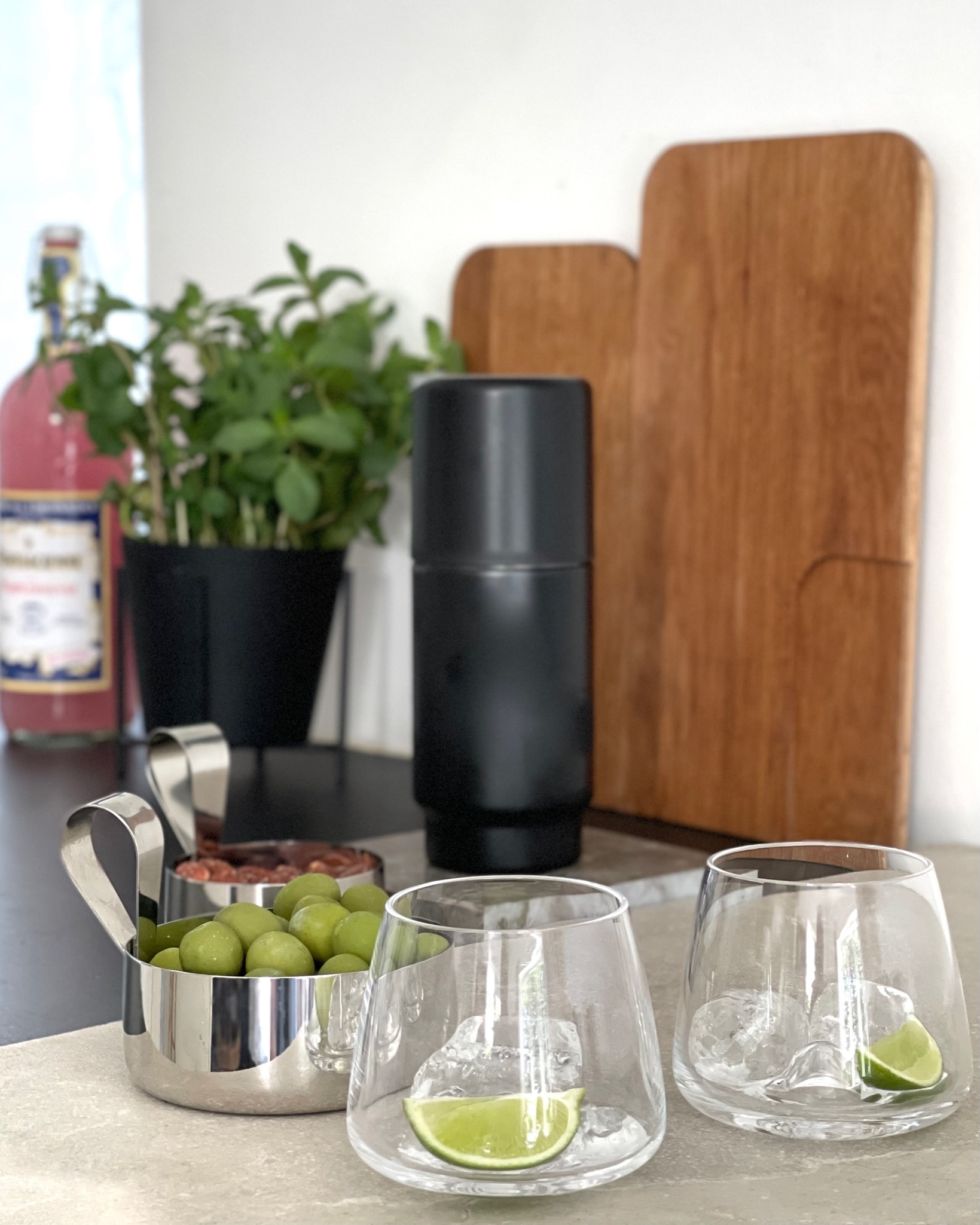 The shaker from Zone Denmark in matt powder-coated steel is upgrading the traditional home bar. Its sleek design and smooth finish are the perfect example of Nordic minimalism, while its practicality makes it an essential tool for any home bartender. It holds 18.5 fl. oz. and is 8.3 inches high.. RSP $52
Next is the elegant steel container and spoon from Zone Denmark. It is great for small snacks, ideal for enjoying your favorite olives or salty almonds with a cool drink on a hot day. Its shiny steel and the peel-shaped spoon add a touch of sophistication to any party or movie night at home, while its durable construction ensures that it will be a long-lasting addition to your kitchen. You might recognize the shape from your julienne peeler in the February box. Bring it out and add fruity peels to your drinks. RSP $39
Complete your drink with the perfect glassware from Normann Copenhagen. We have included two stunning glasses. The glasses are called Whiskey but are indeed not reserved for Whiskey. Now you can create a colorful summer drink and let the ice cube swirl around the little curve in the bottom. RSP $55
We offer more drink glasses in the store.
Finally, we have the knitted kitchen cloth in faded rose from Ib Laursen, adding a cozy touch to your kitchen and is highly functional for cleaning up spills or wiping down countertops, while its soft color brings warmth and charm to the bar area.RSP $6
These items have been carefully selected to create a cohesive experience that embodies the essence of Nordic design. With the August edition of Norlii, you can quench your thirst in style and enjoy the beauty and functionality of Scandinavian home accessories. Enjoy the summer.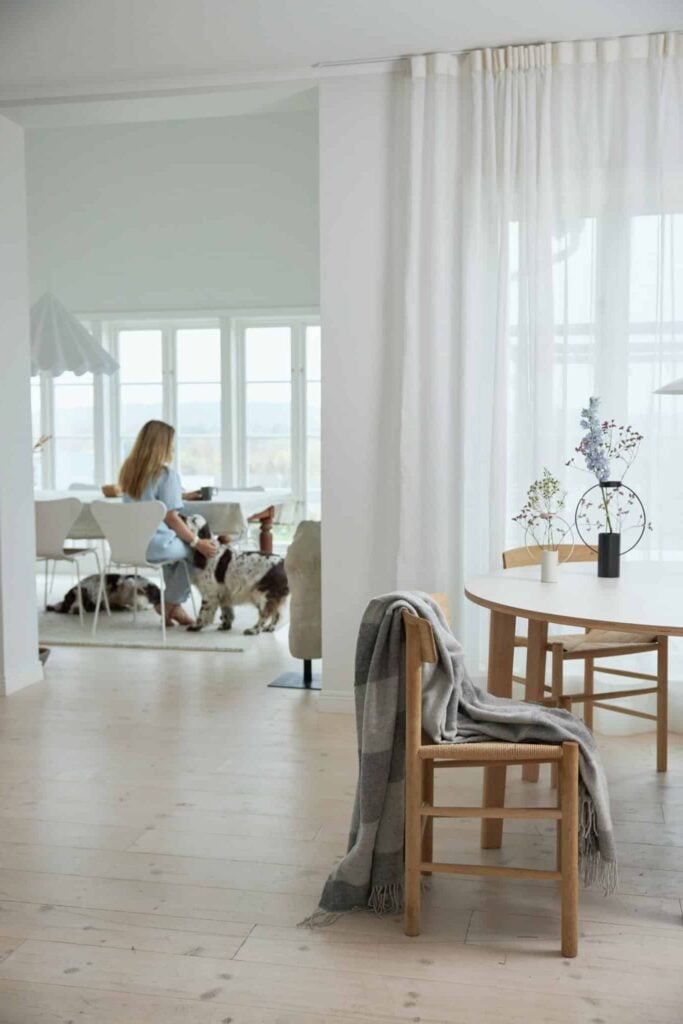 A word from the Founder, Linda:
As an admirer of the Scandinavian style, I am drawn to its unique blend of clean lines, warm and inviting atmosphere, and distinct character. This aesthetic presents an ideal balance of tranquil simplicity while also offering a chance for personal expression in the home. The products featured in our Norlii box have been carefully selected to complement this style, ensuring that they remain relevant and timeless in their design for many years to come.
What appeals to me most about this style is its ability to withstand the test of time, continually looking modern without the need for frequent updates or overhauls. As a result, our customers can enjoy a home that exudes a timeless elegance, while also providing a sense of comfort and familiarity for themselves and their loved ones alike. Every time they see featured items form the box, like a tray, a vase, a throw, or the soft pillows, they will be reminded of the coziness and charm of their home, creating cherished memories for years to come. 
I'm sure you will enjoy this edition of our Nordic subscription box, whether  for a cool Mocktail, for a  classic Cocktail, or something else!
Cheers, 
Linda