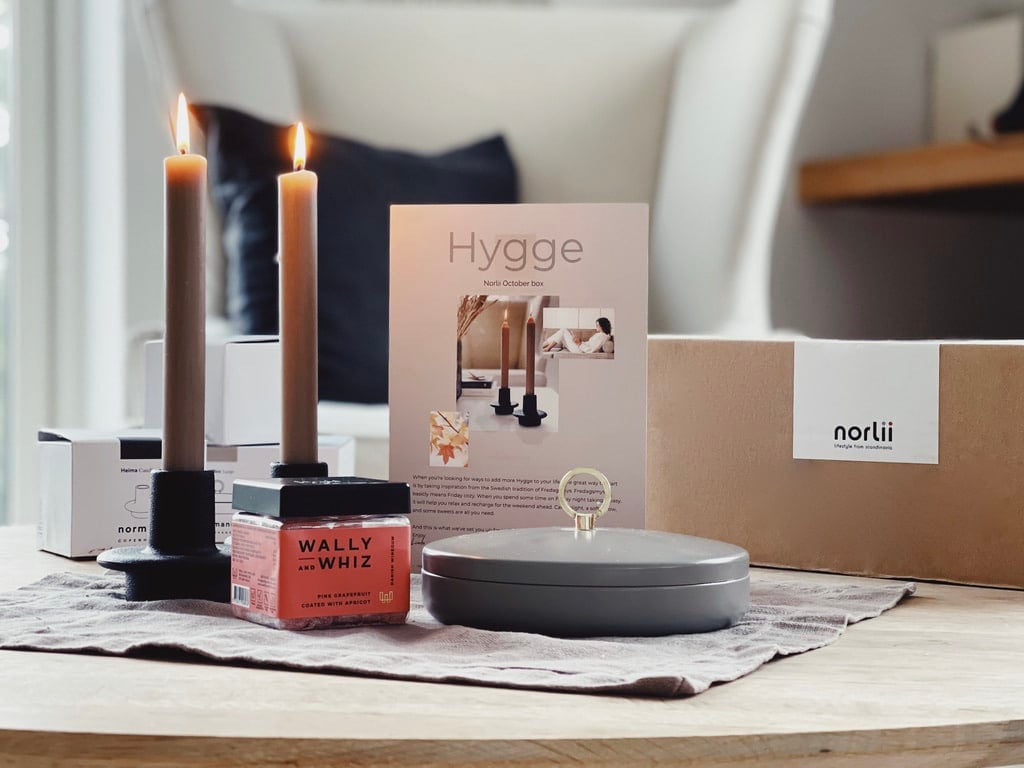 October is the perfect month to start practicing a little Friday mys, the Swedish tradition of relaxing on a Friday evening. The nights are getting longer, and there's a chill in the air that makes staying in and getting cozy even more appealing. One great way to get everything you need for a perfect Friday mys is with the October Box from Norlii. The box is filled with Scandinavian design items that will help you add a little hygge to your life. Everything you need, from Scandinavian award-winning design to gourmet sweets for a relaxing evening, is included. Order your October Box now and start enjoying the simple pleasures of Friday mys.
The Candlesticks, Normann Copenhagen
These candlesticks from Normann Copenhagen won the IF Product Design Award in 2010 and have been a favorite ever since. Heima, as the candlestick is called, features a recognizable design and pays tribute to industrial craftsmanship and Nordic traditions. The minimalistic candle holder is sculptural and makes an elegant and stylish accompaniment to modern and classic decors. The Heima candlesticks are a perfect example of the type of stylish and functional items you can expect to find in the Norlii boxes. These candlesticks are both beautiful and versatile, and they're a great way to add a touch of luxury to your home.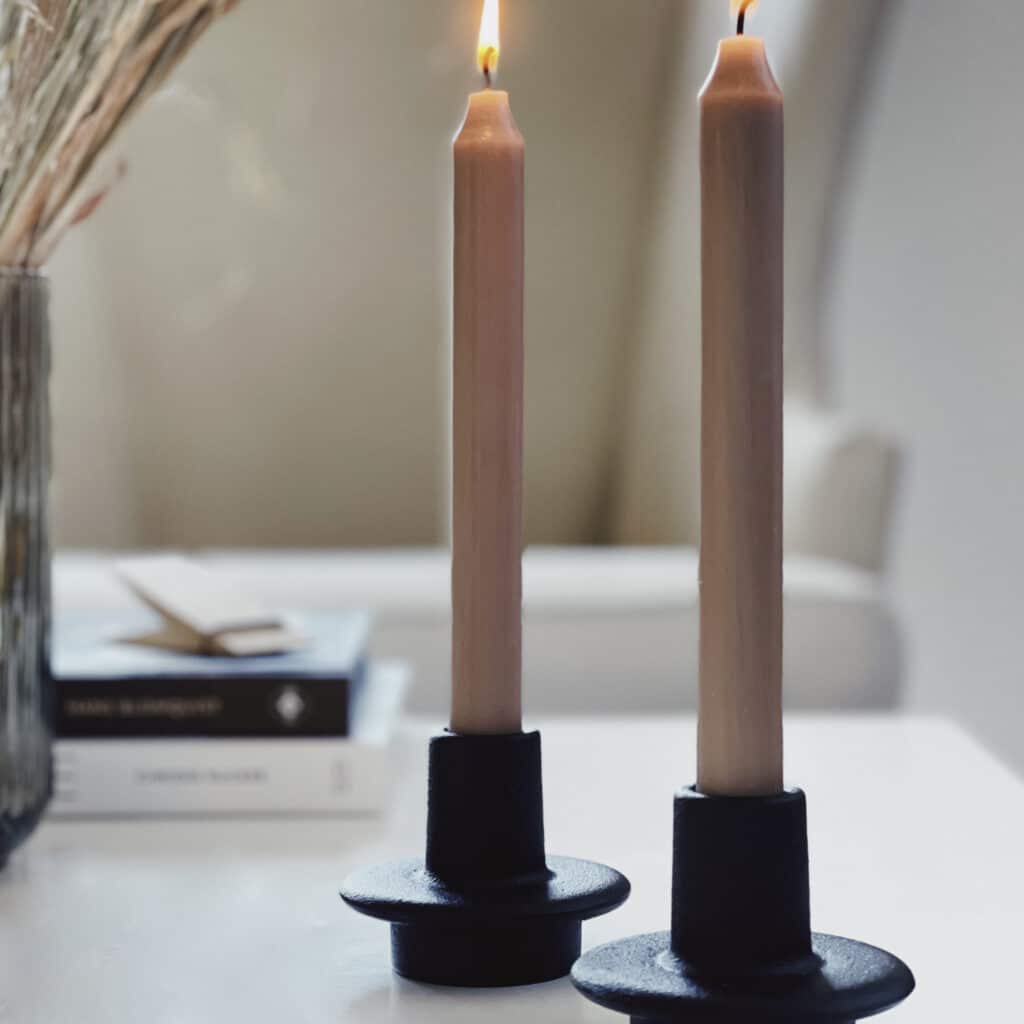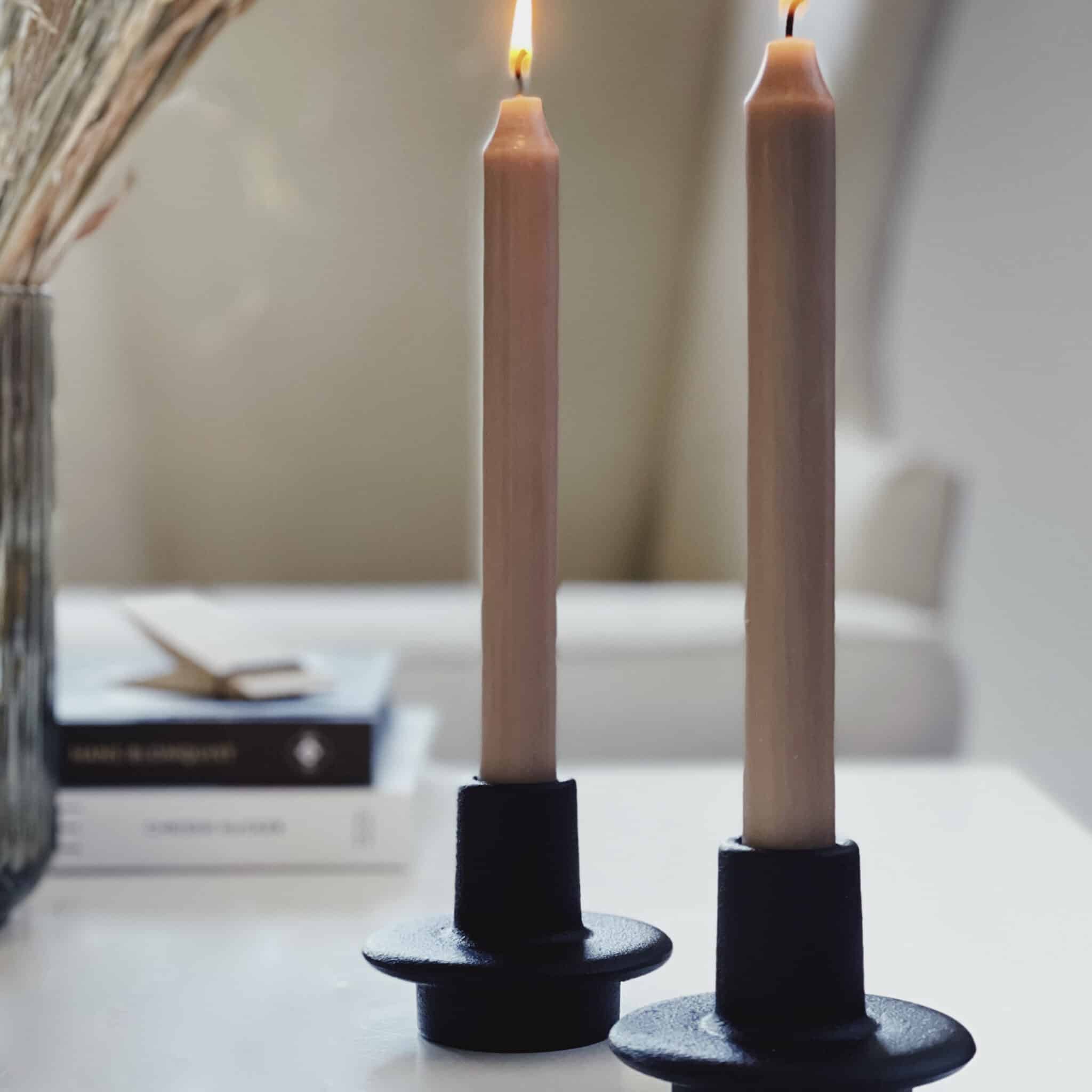 The Candy, Wally and Whiz (vegan)
We know a unique taste experience is achieved using only the best ingredients. That is why we chose Wally and Whiz to complete your Fredagsmys. They only use natural flavoring and coloring agents (the wine gums are also 100% vegan – and free of gluten and allergens). A wine gum from Wally and Whiz always consists of two flavors that complement each other and create a delicate and exquisite taste experience.
The Ring Box, Normann Copenhagen
You must have a nice container for the sweets to present them elegantly – in a bonbonniere. Luckily in the October box our subscribers will have the large Ring Box, also from Normann Copenhagen. Loyal subscribers already have a medium-sized Ring Box from an earlier Norlii box, and this is an elegant addition. We love to build on previous boxes to make your home coherent in style and expression.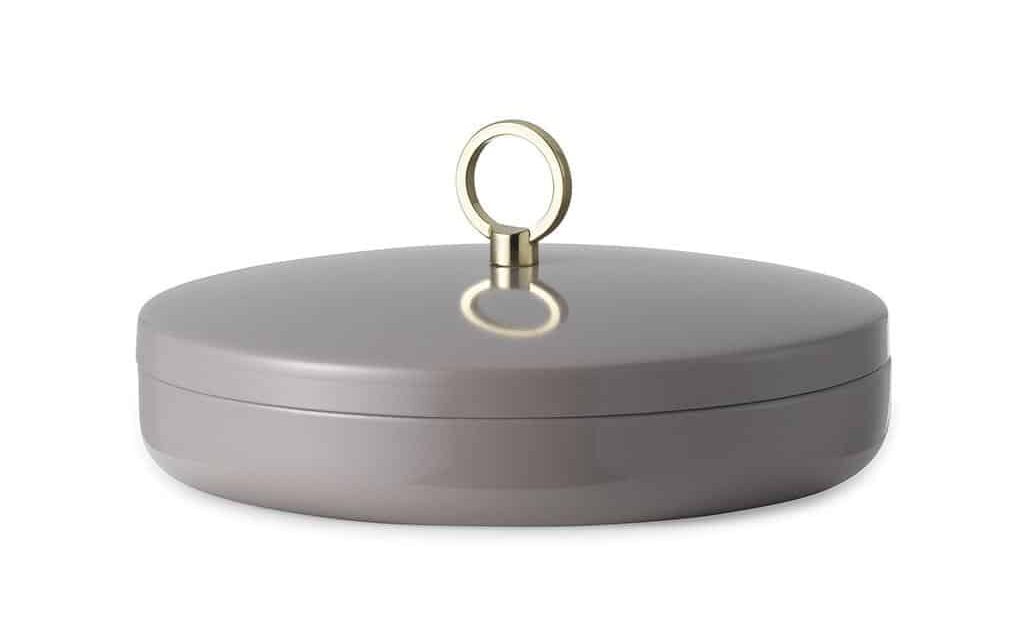 The Linen, Au Maison
We have included a luxury linen cloth to use as an informal tablecloth to collect the new items into a cozy setup. The cloth is made in Denmark at a small sewing factory in eastern Jutland. We chose the color Latte for its coziness.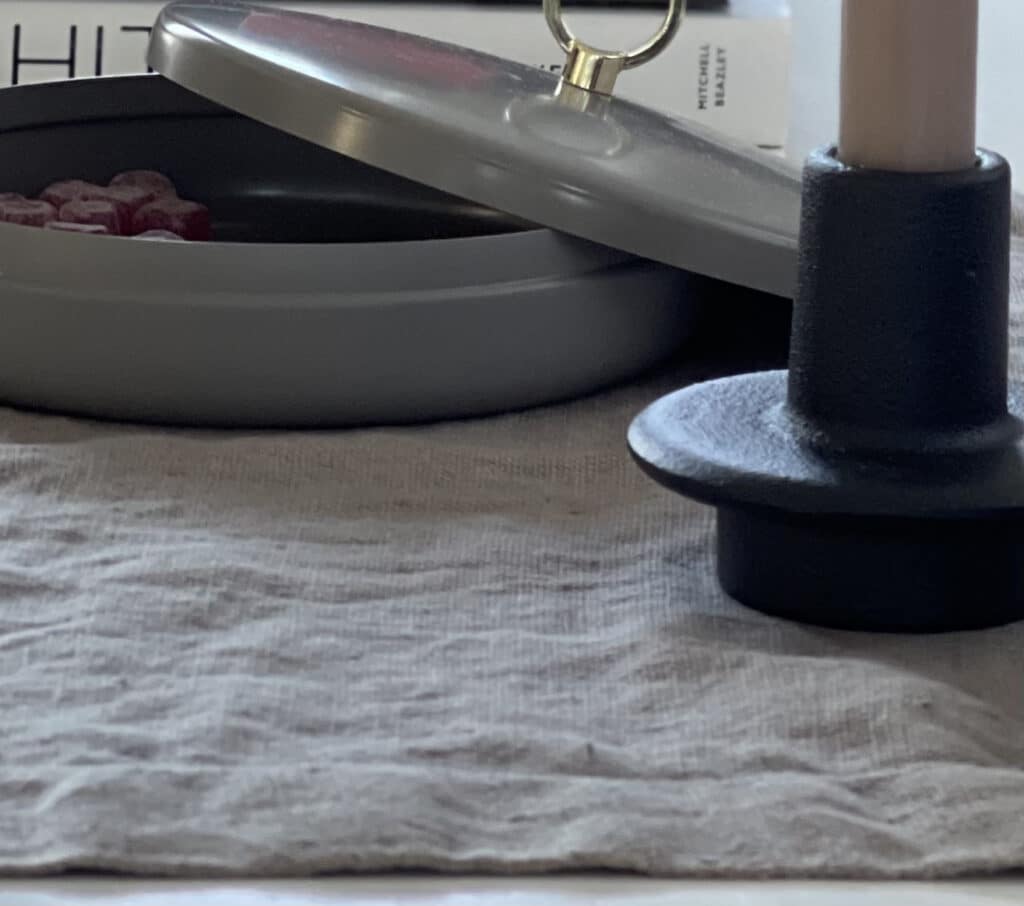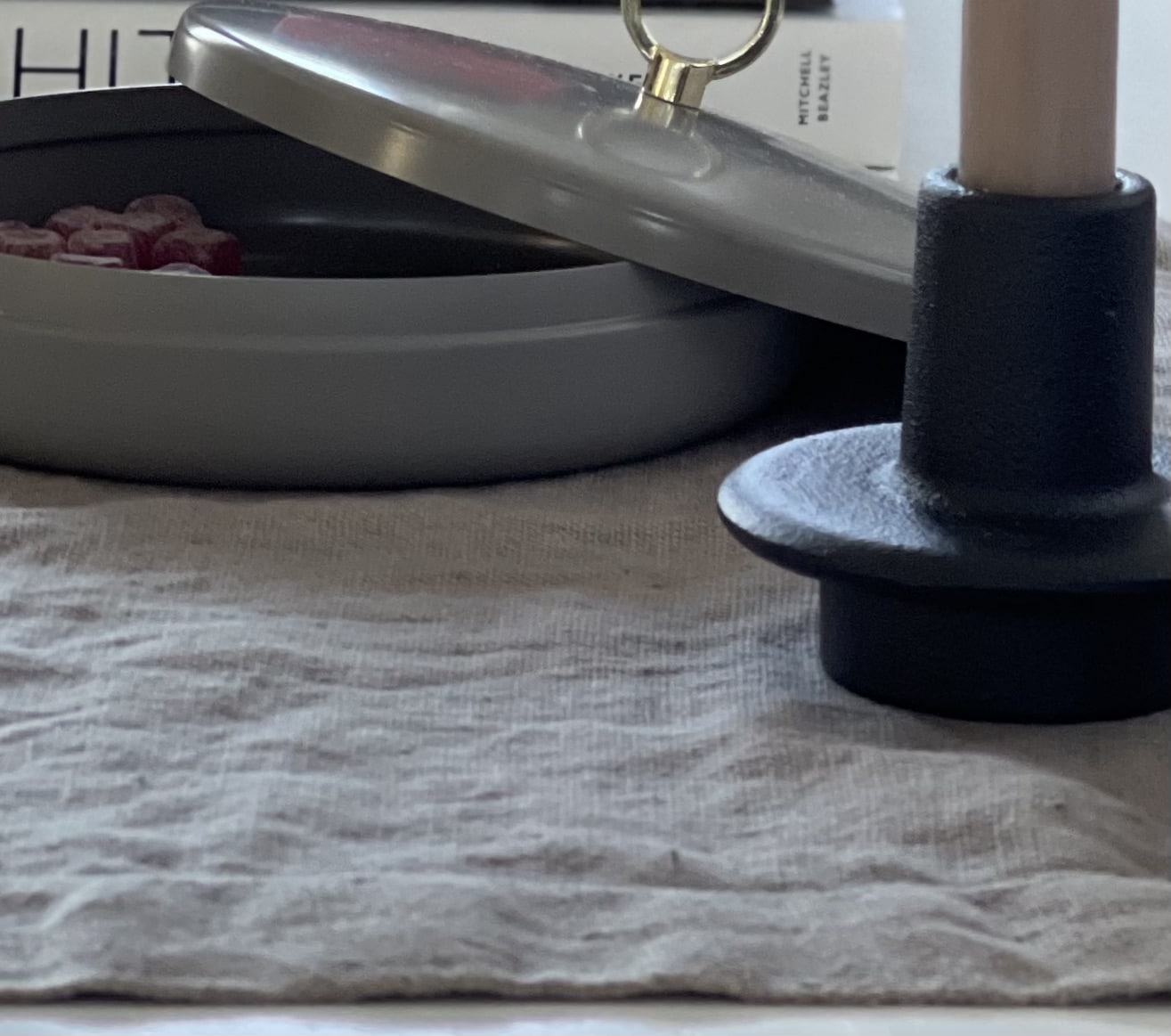 The Candles, Broste Copenhage
Why not create a hygge-moment today? We made the box complete with two candles for the holders from Broste Copenhagen. We think the color 'linen' is pretty great for this setup. But a plain white candle will look good too.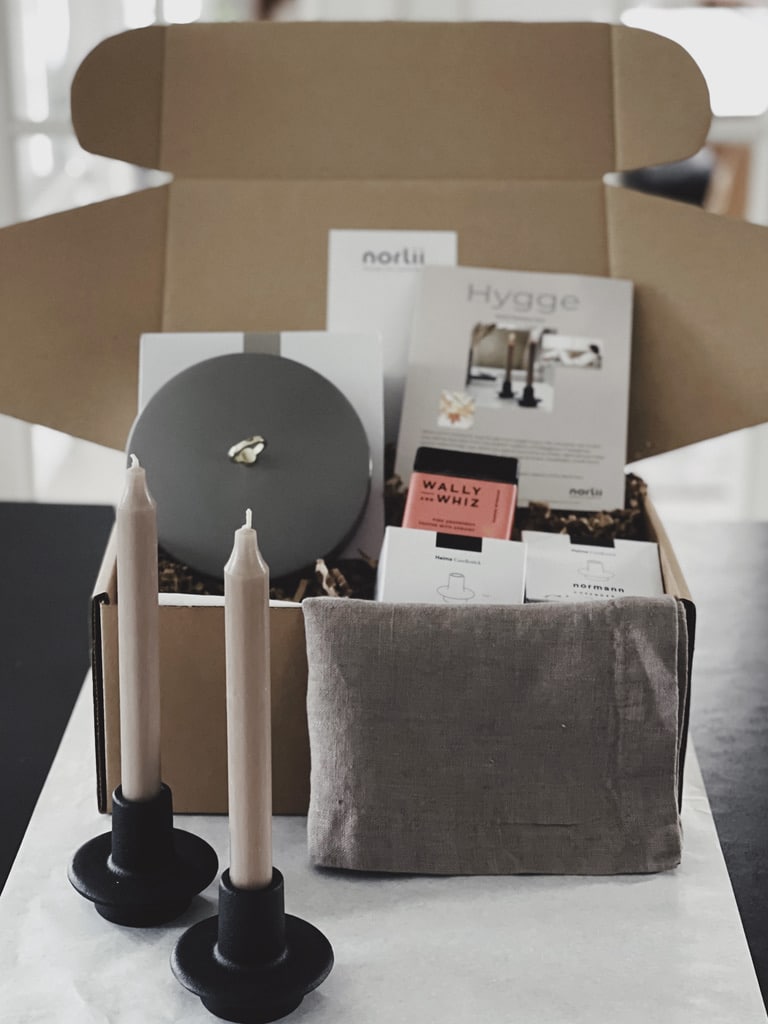 Please enjoy your October box!
Please enjoy your October box from Norlii!!