The Swedish Midsummer celebration takes place in June. This Year on June 25th. It is the most festive and beautiful day. It feels like the sun never sets at this time of the year. The Swedes love it, and it has become one of the most celebrated holidays in Sweden. We have set you up for a festive Midsummer-style lunch. I sincerely hope you will enjoy your midsummer collection, curated with respect for our Scandinavian heritage. Welcome to a Swedish box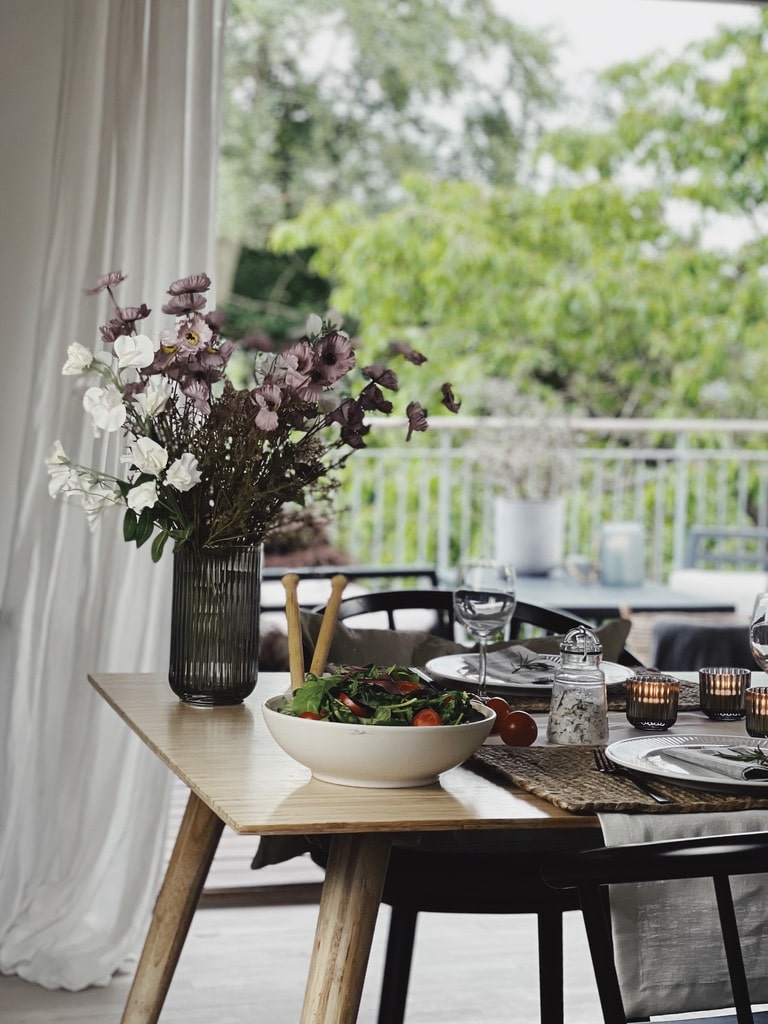 The Salad Bowl, Bitz
You know Bitz from your October box's egg cups. This stoneware salad bowl has the same glazed finish: a matte reactive glaze on the outside. The light color and the shiny finish will enhance the rich colors of a freshly made midsummer style salad. Check out salad recipe below.
The Salad Set, Sagaform
These beautifully crafted stainless steel salad utensils have long, solid oak handles – a timeless, high-quality design.
Swedish Sagaform was founded more than 25 years ago, and its mission has always been to create well-designed products that are just as wonderful to give as they are to receive. We're proud to offer this piece of contemporary Swedish design in Norlii box // US$45
The Trivet, Zone Denmark.
Shell is designed by the Danish company VE2 – inspired by a seashell. The trivet is a hexagonal shape. You can combine several Shells to create a practical and decorative centerpiece on the table and protect the surface from hot saucepans and dishes. Shell will be available in our store. Quite a simple way to add a little sea feel to your midsummer style table setting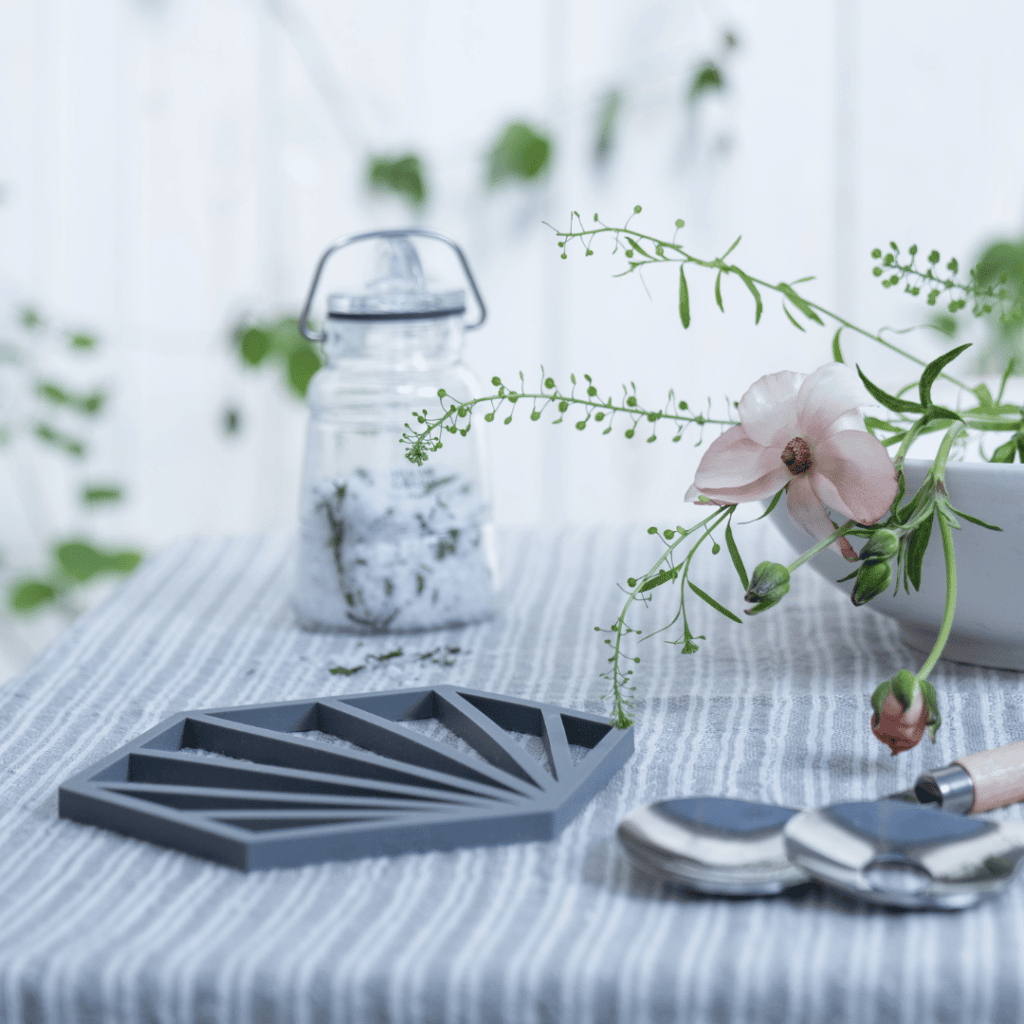 The Scala Jar, Holmegaard
Yet another new and cherished Scandinavian design brand is in your new Norlii box. I am really excited to finally include Holmegaard in a Norlii box. Holmegaard has a long history dating back an impressive 200 years of skillfully making glassware for Scandinavians and people worldwide.
Your Scala jar fits perfectly for everything from spices to nuts and homemade oil and vinegar dressings. The storage jars are also available in a larger size offered as a June box extra.
The jar has a patented closure design and is highly practical while also serving as a decorative storage for homemade herb salt.
Holmegaard is appointed Royal warrants of appointment. An appointment that has been issued for centuries to notable brands supplying goods or services to the royal court or certain royal personages; obviously a very prestigious recognition.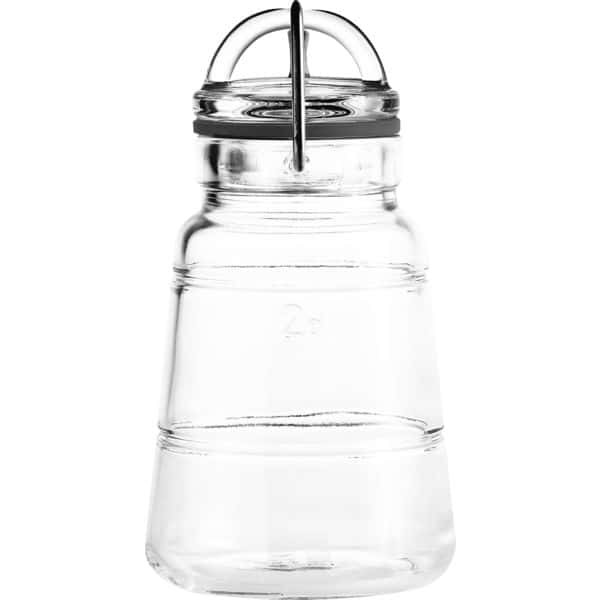 The Flower, Ib Laursen
The Swedish midsummer is characterized by the flower crown worn by most Swedes on this day – men and women alike, regardless of age. We have added a little faux wildflower (not allowed to send real ones 😉) to bring you a feeling of Scandinavian summer. You can use it for decorating the table. Enjoy your June box and the Midsummer style!